COMPACT HMI IS EASY INTERFACE FOR BUILDING AUTOMATION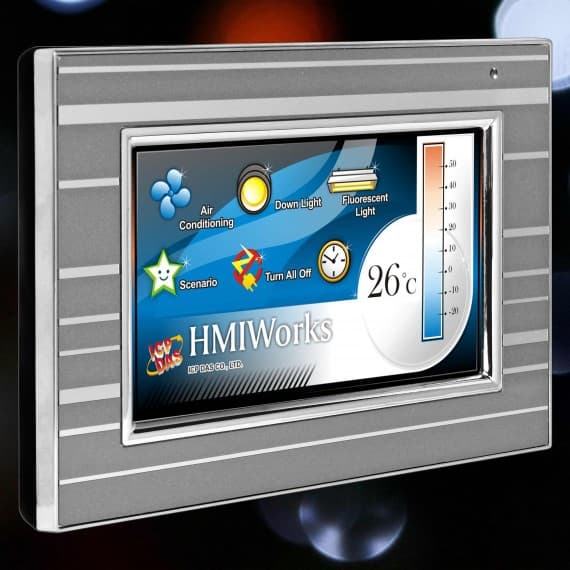 Available now from ICP Electronics, the TPD-433-M2 is a 4.3in touchscreen HMI device supporting RS485, RS232, USB and Ethernet interfaces.
Made by ICP DAS, the compact touch HMI is designed for building and home automation. It has a high-resolution TFT colour touchscreen and can be used to replace regular electrical wall-mount outlets.
The system offers a rich choice of I/O modules and has beautiful presentation with a flexible and user-defined picture frame supporting Modbus TCP/RTU protocols so that it enables remote control of I/O modules and integration with Scada software.
The system come with HMIWorks software that incorporates Ladder Designer programming, and for more IT-savvy users a C language programming environment is also provided. This software is easy to use and can take a novice user only around 30 minutes to learn and create their own application programs.
ICP Electronics Australia
02 9457 6011
www.icp-australia.com.au