COMPACT DIN-RAIL SUPPLIES TAKE REMOTE CONTROL ONBOARD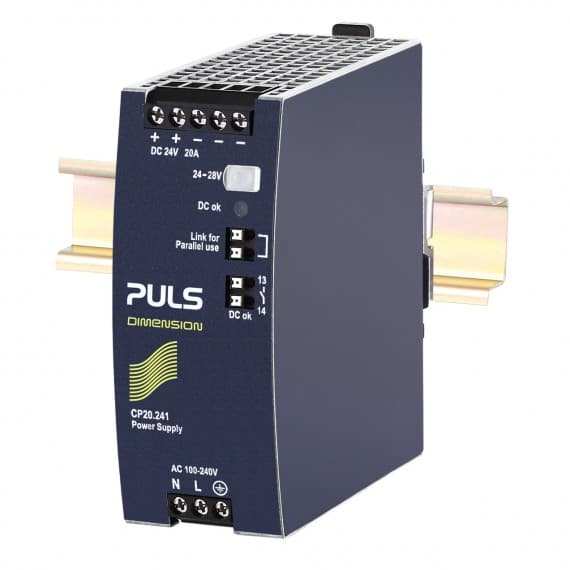 The latest addition to the Puls Dimension series of compact DIN-rail power supplies from Control Logic incorporates an additional remote-controlled on/off feature that allows the power output to be controlled with a signal switch or transistor. This remote feature makes the centralised control of multiple components a lot easier and faster.
The CP20.241-V1 is only 48mm wide, and features an impressive overall efficiency of 95.6%. Its high efficiency levels across the entire load range lead to lower energy costs for the end user.
The CP20 power supplies also boast unusually long service lifetimes of at least 94,000 hours, at +40°C ambient temperature, 100% load and 230V AC.
Additional features include a power reserve of 20% (up to +45°C continuously and between +45°C and +60°C short-term), an exceptionally small input inrush current, full output power between -25 and +60°C (with derating up to +70°C) as well as high immunity to transients.
Control Logic
1800 557 705
www.control-logic.com.au