COMPACT COMMANDER DRIVES INTO MACHINE BUILDING MARKET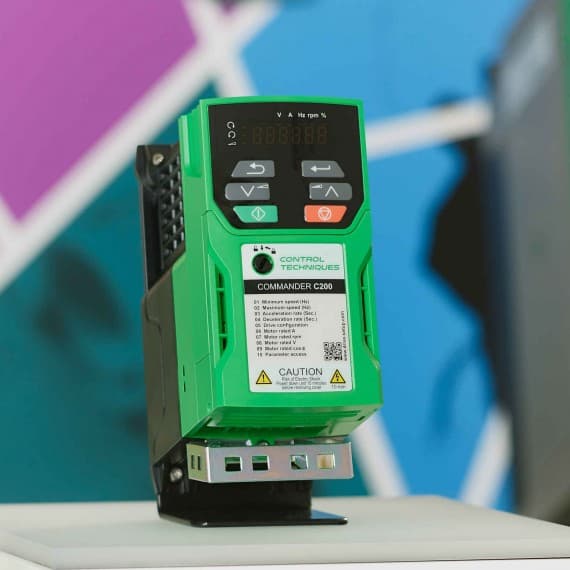 UK drive specialist Control Techniques is now part of the Nidec group of companies, and the company is resurrecting its Commander brand of general-purpose drives with two variants designed to replace its Unidrive M200 and M300 drives.
The Commander C200 and C300 are both easy to commission general-purpose drives. The C300 type includes a dual safe-torque-off input for safety-critical applications.
The Commander series of AC motor speed controllers are among the smallest in their class, making them appealing to machine builders and OEMs. Each includes an embedded PLC, further reducing space requirements.
Units are available from 250W to 132kW, all with a choice of plug-in option modules, expanding functionality and capability across a wide range of fieldbuses.
A suite of tools is available to ensure commissioning and maintenance tasks run smoothly.
Those familiar with Control Techniques will notice that there is something familiar about the look of the new Commander.
As company President Anthony Pickering puts it: "Control Techniques has been the home of the green Commander drive since its introduction in 1983. This new range picks up the baton to continue that lineage.
"For almost as long as there's been variable speed drives there has been a Commander drive from Control Techniques. It's a name which people know and trust, and we're pleased to be able to bring it back to market."
Nidec Industrial Automation Australia
02 9838 7222
www.ControlTechniques.com