COMPACT COMBI SWITCHBOX WITH HIGH AIR OUTPUT FROM GEMÜ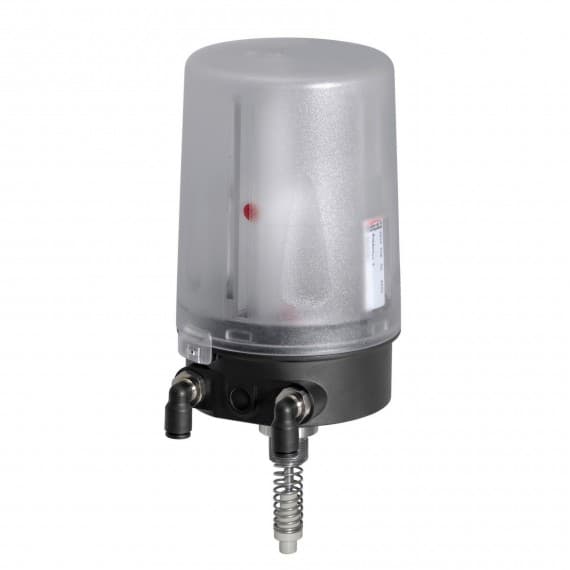 The GEMÜ 4212 combi switchbox with integrated 3/2-way pilot valve is capable of intelligent and precise position detection and has additional diagnosis options.
In comparison to external variants, the integrated pilot valve offers both functional and economic benefits, such as fast reaction times, automatic programming of end positions and lower compressed air consumption.
Local programming of the end positions is also possible without a connection to the control unit and without opening the housing.
The combi switchbox is designed to be assembled on a variety of medium to large valves with linear actuators using variable mounting kits.
In specific terms, this equates to a valve stroke of 5 to 75mm.
The colour LEDs of the high-visibility display are very bright and can be seen from all around through the transparent housing cover.
A "location function" can be used to activate an optical signal and identify the valve in the plant. High-quality electronic components complemented by a robust yet compact housing produce a qualitatively sophisticated overall image.
Thanks to the integrated manual override, the installation costs during servicing work in particular are significantly reduced, as there is no need for electrical energy to supply compressed air to the valve.
The combi switchbox is available in a 24 V, AS-interface or DeviceNet versions as well as with an IO-Link interface.