Published 21-01-2021
| Article appears in February 2021 Issue
Compact and cost-saving with Omron's i4L SCARA ROBOT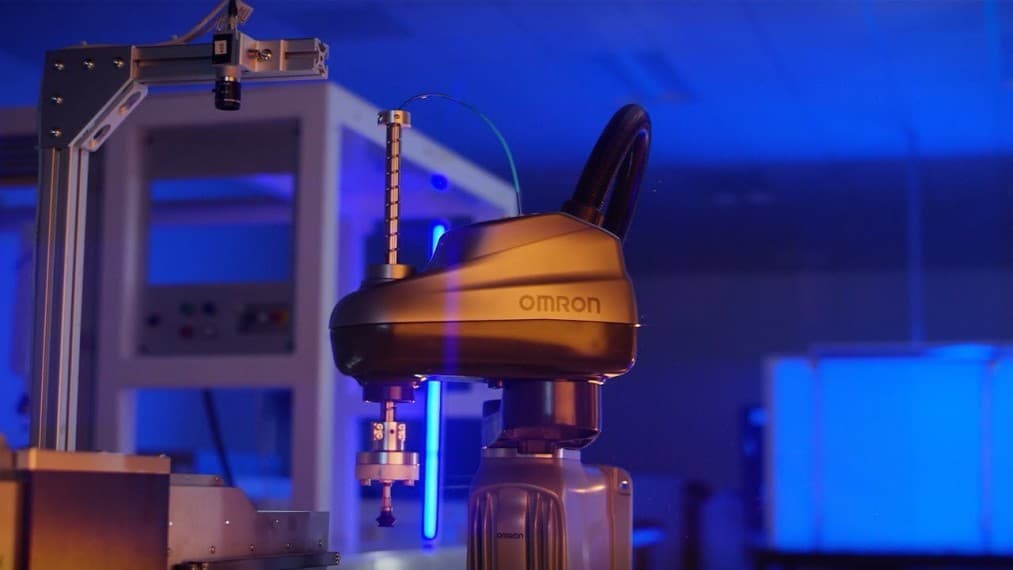 The i4L SCARA robot is capable of high speed, high-precision motion with payloads up to 5kg.
This compact next generation SCARA robot delivers quality along with scalability, preventative maintenance, and integration flexibility well above its class 
OMRON's new i4L SCARA robot sets a new bar in the light duty SCARA market, bringing strong performance at the most competitive price.
The i4L offers simple integration with compact design, easy wall or table mounting and unique Ethernet or EtherCAT connectivity in the base.
You can maximise uptime by means of interactive maintenance alarms and an RGB dome light.
A status light helps to diagnose problems faster and more efficiently, maximising value in every stage of the product lifecycle. It is ideal for high-speed repeatable applications and comes with three options of working envelope with reaches of 350, 450 and 550mm.
In a fast paced manufacturing environment, it can work 24 hours a day tirelessly, punctually, and safely.
The i4L SCARA robot can help manufacturers address labour shortage challenges and manage workplace risks associated with COVID-19.
Key benefits include:
Simple integration: the i4L offers simple integration with a compact design and footprint. Horizontal (table mount) or vertical (wall mount) installation is possible without additional adapters or brackets. Cable connections can be arranged so that they exit through or are parallel to the mounting surface.
Maximum uptime: the i4L helps maximise uptime thanks to faster problem diagnosis. Its unique and highly visible multi-coloured LED light dome enables predictive maintenance and gives convenient indication of the robot status.
Performance: the i4L offers high-end inertia and repeatability for a light duty SCARA robot, providing all the performance necessary. Reduce set up complexity and programming time thanks to simple integration and synchronisation when deploying multiple robots.
Productivity: OMRON has taken the standard SCARA robot to the next level for more productivity within the workplace. The i4L's speed helps to expedite material handling and helps to reduce material costs, while freeing human resources for other tasks that maximise productivity.
With the OMRON's new i4L SCARA robot you can gain greater performance for the lowest total cost of ownership.
Additional features include:
5kg maximum payload capacity
350 mm, 450mm, and 550mm reach options
Repeatability at +-0.01mm
 
OMRON Electronics -1300 766 766  www.omron.com.au
The i4L Scara Robot in action - https://youtu.be/oc-Ll6qBUa8