COMPACT AIR CONDITIONER IS FLEXIBLE AND EFFICIENT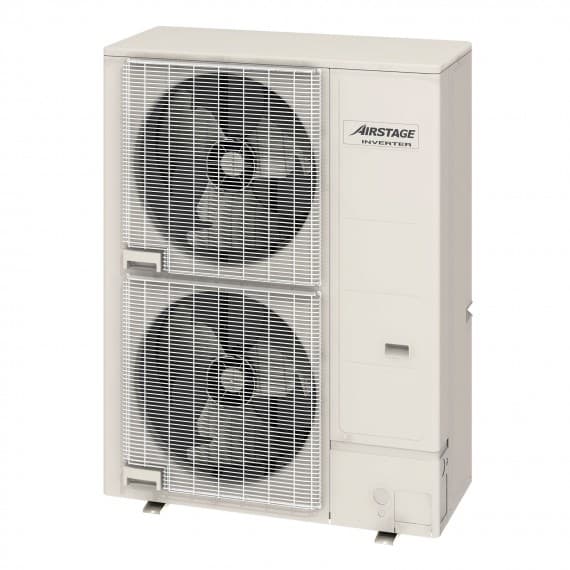 Fujitsu General has come up with a flexible and efficient air conditioning solution for small to medium sized buildings. The new Airstage J-IIIL Series VRF system is available in five sizes, from 22.4 to 45kW.
The series features a powerful, yet compact outdoor unit design that offers significant space savings compared with conventional outdoor units. It has been designed to fit into a plant room or rooftop without compromising on space and features low-noise mode for night-time operation.
Up to 30 indoor units can connect to one outdoor unit, with 82 models and 17 types of indoor units available. Fujitsu General's advanced refrigerant control technology allows the J-IIIL Series to achieve a maximum piping length of 400m, providing flexible installation on roofs or balconies.
A range of controller options enables the J-IIIL Series to be installed in various building setups. Temperature settings and energy management features can be programmed for individual rooms, floors or whole buildings via individual controllers, a centralised controller or a building management system.
Fujitsu General
1300 882 201
www.fujitsugeneral.com.au