COMMUNICATING AND CONNECTING ARE TWO DIFFERENT THINGS
14-05-2015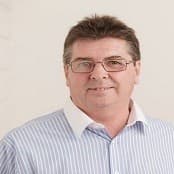 By Cliff Turner
During a recent sales training session I conducted, we discussed how to open a sales meeting and what to do when a prospect says: "Tell me a bit about your company and what they do."
More about how to respond to that later.
In his leadership book "Everyone communicates, Few Connect" Dr John Maxwell discusses how everyone communicates in one form or another but very few people connect.
The reason very few people connect, especially in the sales profession is, they don't get it. 
They don't get that, when they go on a sales appointment it's not about them, it's about the prospect. 
It's not about what the sales persons company does, it's about what the prospects company does. 
Now this is a tough concept for most sales people to swallow.
After all, the first 5 to 10 minutes of every sales meeting they have ever been to is talking about their company's  background, history, how long they have been in business and anything else they can think of that is self-serving.
Why wouldn't they do that? This is the approach they have taken their entire sales career and it's always worked, (so they think) why change?
In today's high tech world, with so much information freely available on the net, the chances are, your prospect will know as much as they need to know about what your company does and what products or services you offer, before you even get to the appointment.
The purpose of a sales meeting is not to talk about what your company does, who they do it with and how good they are.
The purpose of a sales meeting is to find out what your prospect's company does, who they do it with, why they do it that way and how can your company help them do it better.
When you focus your attention on your prospect, take a genuine interest in what they do and how you can help them do it better, you improve your chances of connecting, building trust and creating a customer for life.
So when a prospect says "tell me a little about what your company does" try replying with: "What exactly would you like to know?"
When you do this, listen to the answer give a brief but informative reply and then turn the focus on the prospect.
By taking this approach, you eliminate the chance of wasting valuable "face to face" time with your prospect by giving an answer you only thought they wanted. 
What you need to know is, your prospects don't care about you.
They only care about their business, what that means is, the faster you hone in on key business issues they have, the quicker you will get their attention and distance yourself from your competition.
Alternative versions of the question you can use
"What part of xyz background interests you?" 
"What aspect of XYZ would you like me to focus on?" 
"Before I answer that — have you had any experience with our organization or a similar one in the past?"
"What if I started by describing work we have recently with clients similar to you." 
"So I can make it relevant to you, what exactly would you like to know?"
*Cliff Turner is an author, coach and CEO of K S Training a successful training organisation based in Sydney. He has been selling for over 25 years in various industries always performing at the top of his field. Ph: 02 9888 7630