Comfort and Safety with Oliver All Terrain Boots
01-05-2014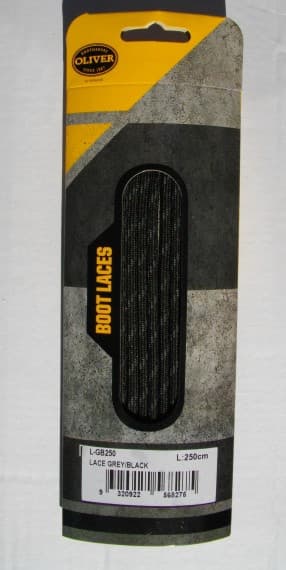 Oliver Footwear had added new size choices to its popular AT (All Terrain) 55 range of work boots in response to customer demand for safety protection.
The size choices in the AT 55 range now includes additional half sizes 11½ and 12½ so that the entire AT 55 range is available from 4 to 14 in full sizes with the half size range now extending from 6½ to 12½.
Oliver Footwear's Managing Director Phillip Hughes says the size additions are in request to responses direct from the market place and resellers including Australia's main safety footwear distributors.
"The Oliver AT 55 range of workboots incorporates all the traditional Oliver values of superior comfort, durability and safety protection with multiple choices in both lace-up and elastic sided styles, Mr Hughes said.
"The Oliver AT 55's are the preferred choice across the majority of wearer and workplace environments Australia-wide.
"The additional half size choices reflect Oliver's commitment to safety protection as well as offering superior comfort for workers who encounter tough job site conditions on a regular basis".
Also, Oliver Footwear has released new replacement laces in individual retail packages for its safety boot range.
"Again our distributors told us there was a need to consolidate the styles and sizes of replacement laces, so Oliver has taken the initiative with improved presentation in recyclable and very visible bar-coded packs," Mr Hughes said.
Oliver Footwear
Ph: 03 53 200 200
www.oliver.com.au