COMBINING ADVANCED MANUFACTURING TECHNIQUES WITH SCIENCE AND INNOVATION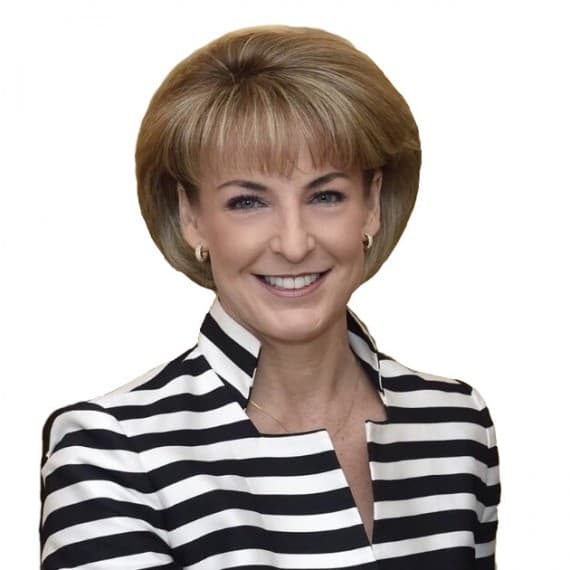 For over 20 years, Industry Update magazine has been a valuable voice for Australia's manufacturing sector, and I congratulate IU on reaching its 100th edition.
This achievement is a timely milestone because Australia's manufacturing sector is currently experiencing its longest consecutive run of expansion in over a decade.
As readers of IU will know manufacturing is vital to Australians and our economy. The sector currently contributes $100 billion to the economy in value add, employs around 900,000 Australians and invests $4 billion in research and development—more than any other industry sector.
Transition and growth
Australia's manufacturing sector is enjoying a resurgence. Ai Group's Australian Performance of Manufacturing Index grew by 2.5 points to 58.7 in January 2018, the 16th month and longest consecutive run of expansion in the manufacturing industry since 2005.
Manufacturers' business expectations are at the highest levels since mid-2003, driven by strong expectations for profits, selling prices, and capital investment.
Manufacturing exports represent nearly 30 per cent of our total export value, second only to mining. Exports of Australian food, textiles, paper, petroleum, polymer, metals, transport equipment, machinery, furniture and publishing products have all increased over the past decade.
The ability of many Australian manufacturers to change from traditional, heavy industrial processes to agile, flexible and knowledge-based manufacturing underpins this growth.
There are plenty of examples of Australian manufacturing companies that have achieved global success as a result of changing the way they operate. Brisbane-based Smart Steel Solutions (SSS) is one such example.
Using leading edge technology, automation and robotics, the company has integrated the design, cutting and fabrication of its structural steel manufacturing processes. Not only does this system halve the manufacturing time for one tonne of steel, it has upskilled the company's welders and boilermakers who now work in the design office alongside engineering staff.
These efficiencies have allowed the company's products to compete with imports and created several new highly skilled jobs.
Opportunities for Australian manufacturing
Over coming decades, Australia's economy - and with it manufacturing - must continue to transform. Our economy must embrace the opportunities presented by globalisation and disruptive technologies – such as the Industrial Internet (or Industry 4.0). These changes bring great opportunities for our manufacturing sector, especially if it can embrace new technologies and supply intermediate goods for niche markets in global supply chains that comprise some 70 per cent of global trade.
There will be a greater emphasis on pre- and post-production activities in the manufacturing value chain - activities that demand high skill jobs in R&D, design, engineering, marketing, sales and after-sales. Businesses will need to compete on value rather than price alone.
The role of government
The Turnbull Government is helping businesses and our economy to transform in response to these changes through an integrated set of initiatives and other policy settings. These include the Industry Growth Centres Initiative (including the Advanced Manufacturing Growth Centre), National Innovation and Science Agenda, Entrepreneurs' Programme, Centre for Defence Industry Capability, CSIRO and Cooperative Research Centres.
The $100 million Advanced Manufacturing Fund we announced in 2017 is already helping the sector create jobs, grow their businesses, improve productivity and perform on the global stage.
The centrepiece of this package, the Advanced Manufacturing Growth Fund, worth nearly $47.5 million over two years, is helping industry and businesses continue to adjust to the changing landscape of manufacturing in Victoria and South Australia.
In South Australia, the business ATi Implants Pty Ltd, received $1.5 million to establish a high-tech additive manufacturing process to produce dental implants.
MiniFAB Pty Ltd, from Victoria, received close to $1.3 million, which it will use to upgrade its manufacturing facilities for the production of medical devices to be used for the emerging 'organ on a chip' technology.
Innovation in manufacturing
In addition, the Advanced Manufacturing Growth Centre (AMGC) is helping industry to tap into our science and innovation capability to generate tangible benefits. The AMGC's national network of collaboration hubs is driving industry-led R&D and innovation with some of our top universities and CSIRO. Hubs include carbon fibre manufacturing, additive manufacturing and an Industry 4.0 'Test Lab'.
Combining advanced manufacturing techniques with science and innovation helps industry to be more innovative, more competitive and more profitable. Take, for example, the partnership between Astor Industries and Dresden Optics.
Through this partnership, Astor Industries has diversified its operations from automotive manufacturing to upcycling used beer keg lids, Lego and fishing nets to create spectacle frames that Dresden Optics is selling in stores across Sydney and Melbourne.
This has created a new use for its existing technology and new opportunities for its existing workforce. This partnership has helped Dresden Optics grow too, creating new jobs and increasing its turnover from $450,000 to $1.2 million in just two years.
In many ways, success stories like Astor and Dresden epitomise the future of Australian manufacturing. By embracing technological change and exploiting new ideas to their full potential, these businesses have innovated and reinvented themselves creating new and jobs new prosperity for Australians as a result.
I again congratulate IU on its significant milestone. I am honoured to be the Minister for Jobs and Innovation and part of a government that is delivering on its commitment to strong economic and jobs growth.
Senator Michaelia Cash is Minister for Jobs and Innovation.