COMBINED SENSORS TO MEASURE PAINT COLOUR IN REAL TIME
28-01-2018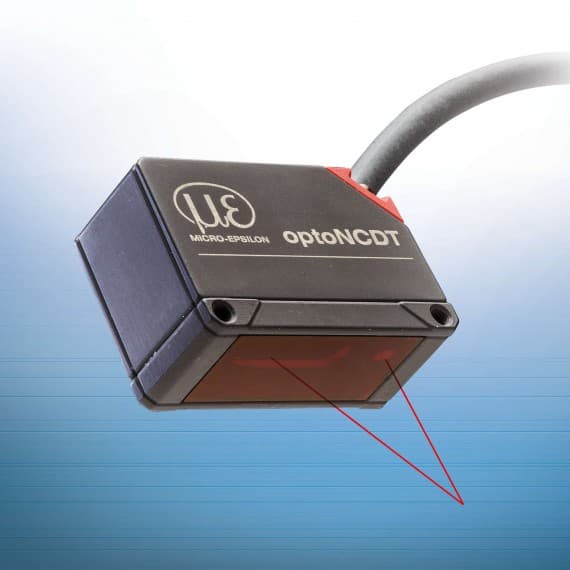 The optoNCDT 1420 laser triangulation sensor (above) and the colorControl ACS7000 high-speed inline photospectrometer (below left)
Bestech Australia now offers a novel measurement system from MicroEpsilon for real-time colour measurement. The new time- and space-saving colour measurement system for liquid paint can be directly integrated into the paint production process.
Traditional methods for measuring the colour of liquid paint have involved painting a test area and only performing the measurement once the sample has dried-off to achieve reliable measurement results.
This is time-consuming in itself. And if the results are unsatisfactory, the container has to be remixed and blended - or even trashed.
The new measurement setup is now available from Bestech Australia, which combines the colorControl ACS7000 high-speed inline photospectrometer and the optoNCDT 1420 laser triangulation sensor, to enable real-time and high-precision colour measurement of liquid paint directly in the production process.
And, as there is no need to wait for any drying time, this new method significantly reduces production time and improves production efficiency.
The key to the measurement process is the combination of the two sensors; colour and displacement. The measurement of the spectral distribution of the light reflected from the paint is greatly influenced by the measuring distance;where even a change of 0.05mm will change the measurement results.
By adding the laser triangulation sensor to adjust the measurement distance, the measurement system can maintain constant distance of the colour sensor from the object to guarantee consistent measurement accuracy.
As both sensors are particularly compact devices, the integrated measurement system also saves spaces and is ideal for applications in the restricted and limited space.
Bestech Australia
03 9540 5100
www.bestech.com.au