Materials Handling & Equipment
Colour light your automation language with banner LED from TURCK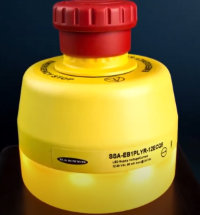 In automation indicator lights are crucial to understanding what a machine is doing and TURCK provides a full range of banner engineering programmable LED lighting enabling you to use colours and animations to give your machine a voice. Whether you want display machine warm-up time, indicate uniqu
In automation indicator lights are crucial to understanding what a machine is doing and TURCK provides a full range of banner engineering programmable LED lighting enabling you to use colours and animations to give your machine a voice.
Whether you want display machine warm-up time, indicate unique steps in an assembly process, show distance and position information or communicate transitional states, TURCK provides banner LED devices that can be programmed to speak your language.
Using Pro-editor software from banner engineering you can customise the LED striplights, tower lights, indicators, and actuators with a wide variety of colours and animations.
Distinct indications can help users quickly identify error and status information. Programmable RGB indicators can make supply chains more efficient by standardising on one model of indicators, a factory of machines can all speak in one voice.
OEMs can use distinctive colours to reinforce their brand and add a unique look to their machines. The range of banner LED lighting from TURCK comes in a variety of shapes and sizes and even include intelligent illuminated touch buttons.
To find out more contact TURCK AUSTRALIA on 1300 132 566 or visit www.turck.com.au