COLOUR-CODED HOSE REELS MAKE IDENTIFICATION EASY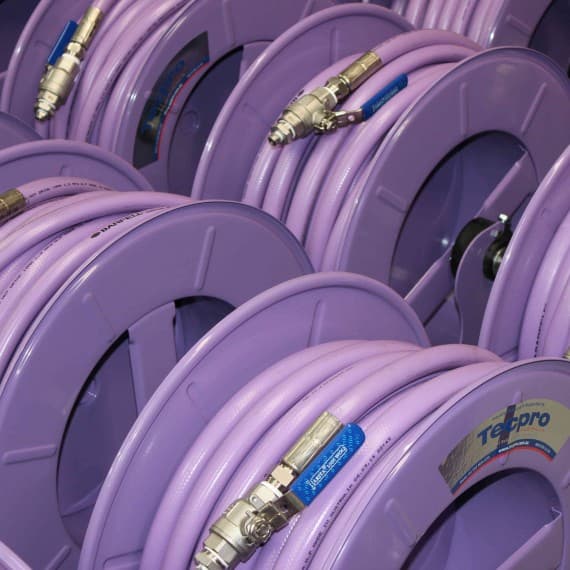 Lilac coloured taps and hoses are commonly used in applications involving recycled water. But until now, there hasn't been a hose reel to match. So when a Victorian water treatment plant asked Tecpro Australia if it could produce hose reels to match its recycled water hoses, the answer was a definite "yes!"
Across various industries there are demands for dozens of different types of hose reels, depending on the medium carried – from compressed air, diesel and AdBlue, oil and grease lubrications to fuels like petrol, aviation fuel and natural gas.
There are also hundreds of different configurations for hose reels including manual rewind, motor driven, slow retractable and heavy-duty mining hose reels. And they all come in various styles to suit different hose sizes, lengths and pressures. There are also speciality food-grade reels.
Tecpro Australia can produce a customised solution like the Lilac coloured hose reels for the water treatment plant or multi-coloured reels to match a company's corporate colours.
Tecpro Australia
02 9634 3370
www.tecpro.com.au