COLLABORATIVE ROBOT IS SMALLER, LIGHTER AND MORE AGILE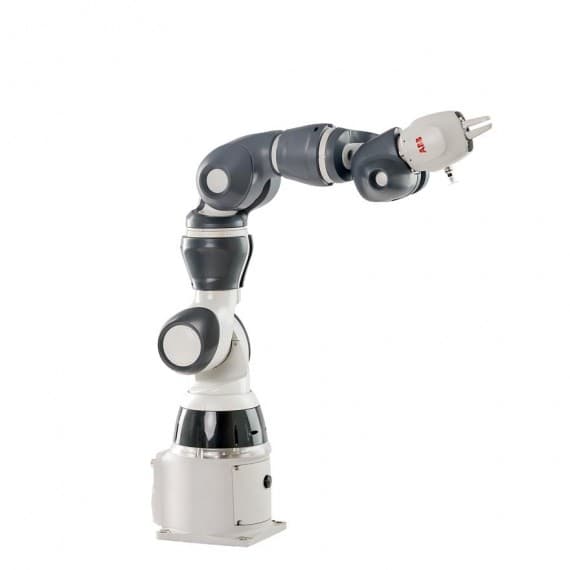 ABB has launched the next in its new generation of robots on a flexible modular design platform. Billed as the company's most agile and compact robot to date, the IRB 14050 single-arm YuMi is designed to fit easily into existing production lines to increase flexibility while working safely alongside humans.
Weighing less than 10kg, the single-arm YuMi can be mounted almost anywhere – from a horizontal surface to a wall or even a ceiling. This makes it particularly easy to integrate into existing processes and offers increased flexibility to help with high-mix low-volume production in short cycles.
The single-arm YuMi allows manufacturers to quickly and easily add collaborative applications to their production lines with minimal interruption to existing operations.
The unit uses the same intuitive easy-to-use lead through programming as the existing dual-arm YuMi, meaning that workers without specialised training can set up and operate the robot. Combining this simplicity with the robot's deployment flexibility can help manufacturers in many industries offset shortages of skilled workers.
ABB Australia
1800 222 435
www.abbaustralia.com.au