COLLABORATION SOFTWARE MAKES MORE SENSE OF PLANT PERFORMANCE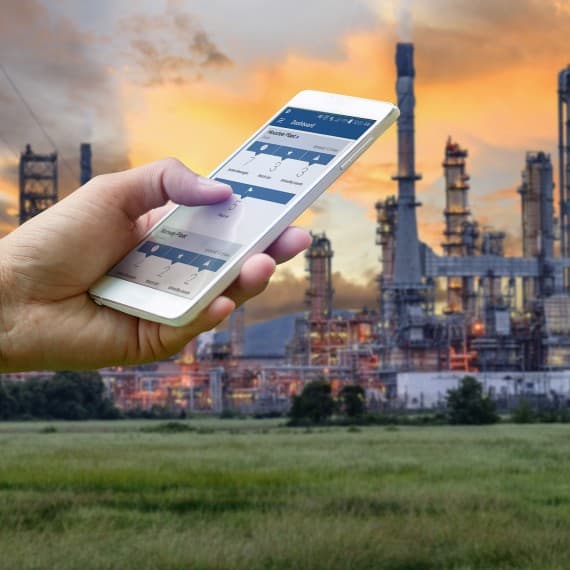 Emerson reckons that its new Plantweb Optics collaboration software platform offers new levels of visibility for plant reliability and operational performance data. The software translates equipment health data into a user-friendly format and instantly and securely delivers it to the relevant personnel so they can make more informed decisions impacting production.
On mobile devices, personnel can quickly access equipment health scores any time, from anywhere, and can combine multiple views for easier monitoring of facilities across multiple locations.
"Plantweb Optics aggregates asset health information from various sources and not only prioritises the most important and relevant asset data, but easily targets actionable data to the people responsible for acting on it," says Jim Nyquist, group president of Emerson's Systems and Solutions business. "It transforms how companies have traditionally managed data and puts companies on the right path to digitally enable their workforce."
Today, plant management does not have access to critical data from various siloed systems and its impact on broader operations. Solutions exist to connect plant data to other users through complicated mapping processes, but those solutions deliver only raw data, leaving behind the rich information available from asset management systems.
Using industry-standard, embedded communications protocols, Plantweb Optics can share data with big data machine learning and analytics software to create new strategies for asset management and reliability.
Emerson Automation Solutions
1300 55 3051
www.emerson.com