COLBY TEAMS UP WITH NEW MELBOURNE DISTRIBUTOR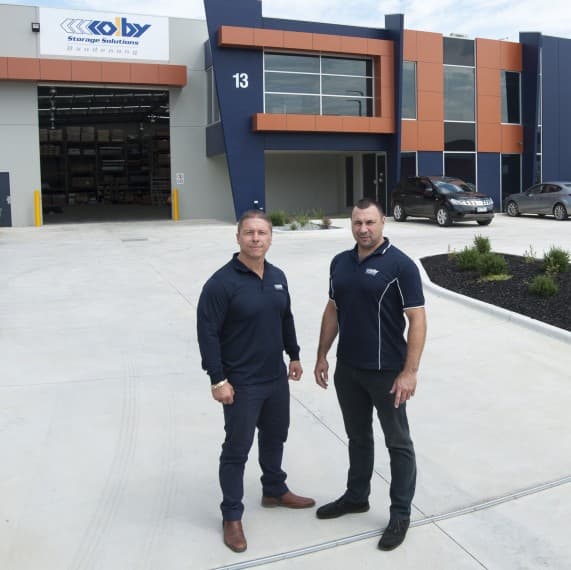 Melbourne-based Smarter Storage Solutions, recently became one of newest businesses to join the Colby Storage Solutions Australian distributor network.
Smarter Storage Solutions is committed to reliable delivery, installation and servicing of industrial storage solutions, including pallet racking.
Though Smarter Storage is a new business, the team behind it has been in the installation, fabrication and building services business for many years, as A1 Precision Solutions.
Colby Storage Solutions Director, Tony Woodlock, said: "We are thrilled to welcome Darko Balaban, Andrew Becic and the team at Smarter Storage to our Australian distributor network.
"We look forward to working closely with them to ensure Melbourne businesses have access to smarter, safer and stronger, locally made Colby racking."
Colby Storage Solutions combines the flexibility of a national network of independent distributors, with the resources of global materials handling leader Dematic.
Dematic maintains its commitment to manufacturing Colby storage equipment locally, to the highest possible standards, at a competitive price.
"We're very excited to be joining the national Colby Storage Solutions distributor network, which will offer us the highest quality racking product on the Australian market, and the support of the experienced Dematic team," said Andrew Becic, Director at Smarter Storage Solutions.
"We look forward to delivering to our customers Australia's best range of high quality storage solutions."
Colby Storage Solutions
Ph: 02 9486 5304
Smarter Storage Solutions
Ph: 1300 265 291