COBOTICS PRODUCER ANNOUNCES NEW COMPANY PRESIDENT
04-10-2016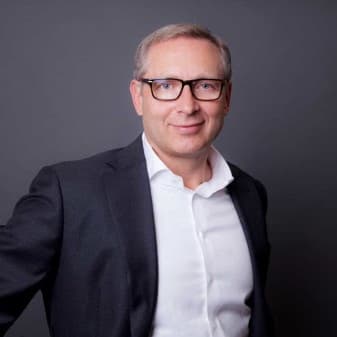 Universal Robotics has brought a new President on board, naming Jurgen von Hollen as the person to lead them into the future of automation and cooperative robotics.
"I am excited to join Universal Robots as they work to fundamentally reshape automation across the global economy," said Mr. von Hollen.
"The opportunity to lead and expand a high powered organization like Universal Robotics with such a long term, high growth outlook is very rare and I look forward to working with our worldwide distributors, partners, and customers in the days head to realize the full potential of collaborative robots."
Universal Robotics has been producing and innovating cooperative robots since 2005, and is driven by the goal of streamlining automated robotics, making them work in tandem with human operators.
Each cooperative robot (cobot) works in tandem with visual sensors that feed them information about the space around them. Each robot uses this data to alter its movements, slowing down to avoid collisions with people.
"We're delighted to have Jurgen leading Universal Robots through this period of explosive growth," said Teradyne CEO Mark Jagiela.
"Jurgen's experience developing and leading global teams serving a broad range of industrial and commercial customers is tremendously important as we dive the adoption of easy to use, safe, and economical Cobots across the globe."
Universal Robotics was purchased by Teradyne in 2015, and has seen a massive increase in productivity and profitability in 2016.