Coalition IR policy 'sensible but overly cautious'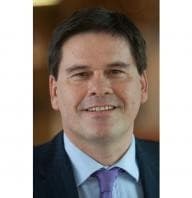 The Federal Opposition has proposed some sensible but overly cautious changes to the Fair Work Act that most employers and employees would support, says the Australian Industry Group. 
But there are many other key issues that need to be addressed without delay.
Ai Group Chief Executive, Innes Willox, said the changes proposed to the laws dealing with right of entry, enterprise bargaining, and greenfields agreements are most welcome and should be supported by all sides of politics.
The AiGroup also welcomed the announcement the Coalition intends to implement many worthwhile recommendations of the Fair Work Act Review, which have not yet been addressed. 
"Welcome too are the proposals to restore the powers of the construction industry regulator and to review the Road Safety Remuneration Tribunal, said Mr Willox. "In both of these areas, the current laws were implemented in response to union campaigns rather than rigorous policy analysis."
But the AiGroup has expressed a number of concerns with the policy.
This includes:
The commitment not to implement any changes recommended by a proposed Productivity Commission inquiry into the Fair Work Act, until after another Federal Election
The proposed "extremely generous" Paid Parental Leave Scheme which, if funded by business, would impose a significant cost burden on employers and
The fact that the policy does not go far enough in addressing key concerns of industry in areas like the content of bargaining claims, general protections, Individual Flexibility Arrangements and transfer of business.
The Victorian Employers' Chamber of Commerce and Industry (VECCI), the peak body for employers in Victoria, said the Coalition's "cautious IR policy" is a start to fixing the flawed Fair Work System.
But more changes are required, says VECCI Executive Director of Workplace Relations Richard Clancy.
"VECCI welcomes some of the changes in the Coalition's policy, Mr Clancy said. "In particular, the decision to restore the Australian Building & Construction Commission is fundamental to addressing the excesses of the construction unions in Victoria.
"Equally, there are also sensible proposals to prevent industrial action before genuine bargaining has occurred and improve the process for the making of Greenfields Agreements for infrastructure. These will be particularly beneficial in Victoria where the affordability and efficiency of the East-West link project will be fundamental.
"It is also good to see that the Coalition would implement balanced right of entry laws for union officials because amendments currently proposed by the Federal Government would grant unions more unwarranted privileges at the expense of business."
However Mr Clancy said VECCI is concerned at the Coalition's "timid" response to the federal government's proposal to introduce an anti-bullying jurisdiction at the Fair Work Commission.
"This proposed jurisdiction will invite a flood of bullying claims, seriously impact on employers and raises complexities in relation to the cross-over between federal workplace laws and state OHS legislation," he said.