Coal seam gas holds key to manufacturing future: Boral boss
15-02-2010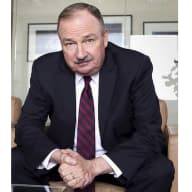 Coal seam gas is critical to the future of Australian manufacturing, says Boral chief executive Mike Kane.
Mr Kane told Fairfax media that rising energy costs are threatening to kill the industry.
The American executive has only been running Australia's largest supplier of construction materials and building products for about 18 months, but he has already slashed 1000 jobs and cut $105 million from Boral's cost base.
Mr Kane still has costs firmly in focus, telling Financial Review Sunday on Channel Nine that spiralling energy costs are seriously damaging manufacturers.
"Coal seam gas is part of the future recovery for Australian manufacturing," he told the program.
"If it's not exploited properly, I think Australian manufacturing has a use-by date attached to it because the inflationary pressures in energy will kill domestic manufacturing through time."
Gas and electricity cost Boral about $100 million a year. The company manufactures concrete, bricks, plasterboard, and other building and construction materials. The building materials group's recently signed contracts in NSW and Victoria will mean Boral's cost of gas rises about 20 per cent from this year.
In December, fertiliser and explosives maker Incitec said its new gas contract for its Phosphate Hill plant in Queensland would add $50 million to manufacturing costs.
Exxon Australia executive Paul Foster said this week that gas was only going to get more expensive.
"More [gas] exploration is needed and I think there are too many inflationary pressures facing domestic manufacturers to withstand that pressure if that [exploration] doesn't happen," Mr Kane said.
Because of import parity pricing, it is difficult for Boral and its competitors to pass cost increases on to customers. But Mr Kane is testing the waters.