THE CLOUD GETS NAUTICAL WITH PROJECT NATIK
03-02-2016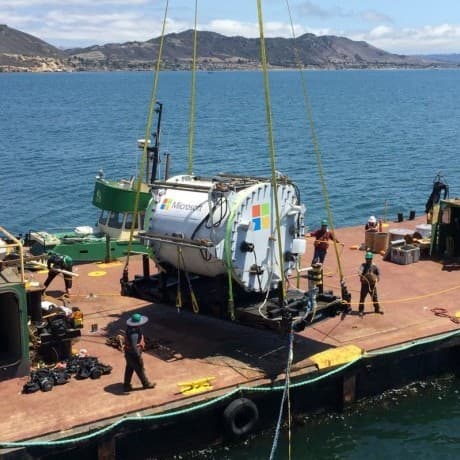 Microsoft has launched Project Natik, aiming to improve connectivity and storage for cloud storage datacenters by sinking environmentally friendly datacentres off the coast of major population hubs.
As cloud computing becomes a larger part of business and the economy, having sustainable, cheap, and efficient solutions to long-term data storage is a challenge that the industry is still tackling. Locating portable, movable datacenters just above the seafloor near population centres means that many of the challenges inherent in data storage are addressed.
From start to finish, a datacenter can be deployed and be ready to use in as little as 90 days, exactly where it is needed. Microsoft will be able to respond to market demands, special events, and other changes in data distribution and storage.
The close proximity to the shore means that for the 50% of the world's population that lives within 200km of the ocean, the time taken to retrieve their data will be greatly reduced.
Microsoft also aims to make these datacenters fully sustainable: the ideal Natik datacenter would produce no waste products, be made of fully recyleable materials, and require no expensive cooling measures.
The intended lifecycle of these datacenters is five to ten years: Microsoft sees the platau of the exponential increase in technology as "an opportunity to field long-lifed, resilient datacenters that operate 'lights out'  -nobody on site- with very high reliability".
Microsoft