CLIENTS' REQUIREMENTS DRIVE WEAR PLATE PRODUCT EXPANSION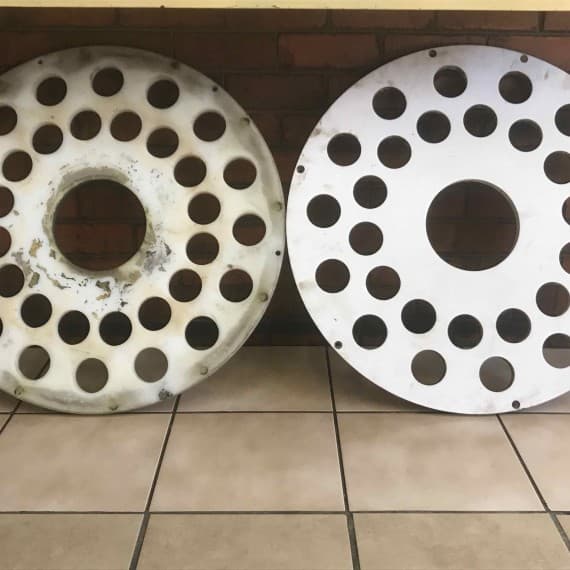 Requirements from clients have resulted in the production of 1 x 1m Vesconite Hilube polymer wear plates measuring 25mm and, more recently, 40mm in thickness.
Vesconite Bearings' technical sales consultant Eddie Swanepoel has been instrumental in translating clients' requirements into new extruded plate sizes of the low-coefficient-of-friction, high-wear polymer that is in demand in various wear applications.
He says that the 1 x 1m plate was introduced when a client required a round wear plate to fit his rotary vacuum filter. This led to the introduction of the 25mm-thick plate, which has been performing well in the application for more than a year.
Client applications have been the driver for new materials and plate sizes, and Vesconite Bearings has responded by developing methodologies for producing larger stock sizes.
Vesconite Hilube plates are also stocked in 200mm x 1m sizes, with thicknesses between 3 and 75 mm, and in 600mm x 1m sizes, with thicknesses between 10 and 40mm.
Vesco Plastics Australia
03 9796 4098
www.vesco.com.au
Image: a Vesconite Hilube wear plate (right) alongside the polyethylene plate it replaced.