Clearing the air: how to disperse steam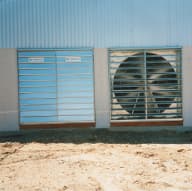 Steam cleaning in factories and assembly plants – particularly in washdown areas – often creates problems for workers.
Although an excellent cleaner and sanitiser/steriliser, steam can easily create poor visibility around the work area while the cleaning is being performed.
Now industrial air movement specialist Fanquip, has the solution to safely shift and disperse steam during cleaning.
Fanquip's turnkey solution disperses steam from one area to another, ahead of the cleaning personnel.
Steam can be controlled in and out of the room, rather than just indiscriminately channelling it away.
Fanquip's steam handling solution can be integrated with a client's washdown products and technologies including sensors, control systems.
The technologies used in the solution are IP66 rated to ensure that the equipment adheres to all expected hygienic quality and waterproofing capabilities.