CLEAR SKIES FOR AVIATION INVESTMENT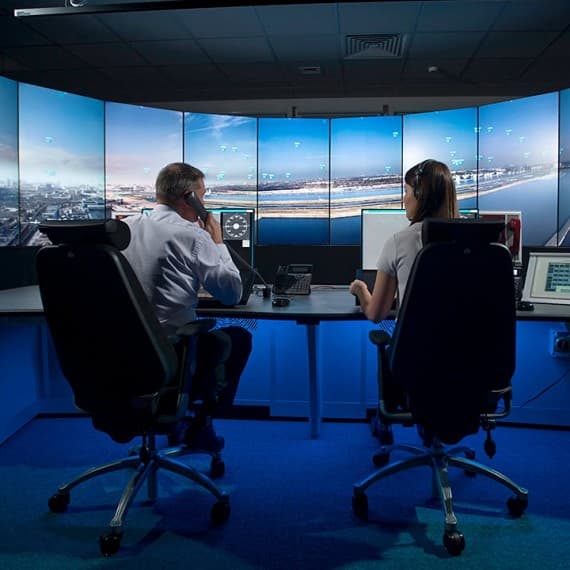 With a $1.2 billion investment, the Australian aerospace industry is preparing for an infux of technology and integration that will make commercial flight faster, safer, and more reliable. 
Airservices Australia, in partnership with the Department of Defence, has entered into an agreement with Thales Australia to integrate the nation's civil and military air traffic management systems and provide Australia with the world's 'most advanced air traffic management system technology'.
Under OneSKY, Australia will be better able to handle forecast air traffic growth which will reduce congestion and open up more efficient air routes to reduce flight times, fuel costs and greenhouse emissions.
Airservices Australia, the Australian Government-owned entity tasked with providing air navigation services around the country, in partnership with the Department of Defence, has entered into an agreement with Thales Australia for the long-running project.
Minister Defence Industry, Christopher Pyne said OneSKY was an important development for the future of Australian aviation and Australian jobs.
"The $1.2 billion OneSKY project will transform Australia's air traffic management system and national infrastructure in the sky, ensuring the travelling public arrive at their destination safely and with minimal delays," said Pyne.
"The OneSKY project will support 450 specialist high-tech jobs in Melbourne, building Australian skills in complex project management, systems engineering and software development." 
After delays and uncertainty the project is now set to go ahead, and the national industry looks to benefit. 
"Around 75 per cent of the acquisition cost and 95 per cent of the ongoing annual support costs will be to Australian companies," Pyne said.
Minister for Defence Marise Payne said OneSKY's leading edge technology meant Australia would have the most secure and resilient air traffic network in the world.
"This project will replace the ageing military air traffic management systems and is essential to ensuring our ADF can continue to operate safely in Australia's airspace," Payne said.
"As a result of reaching this important milestone, OneSKY will be removed from Defence's Projects of Concern list," Minister Payne said.
Once implemented, Airservices Australia and Defence will share technology and information, managing the 60% forecasted growth of air traffic movement in Australia by 2030, minimising delays for the travelling public.