CLEANING AND HYGIENE EXPO IS THE FIRST OF A NEW BREED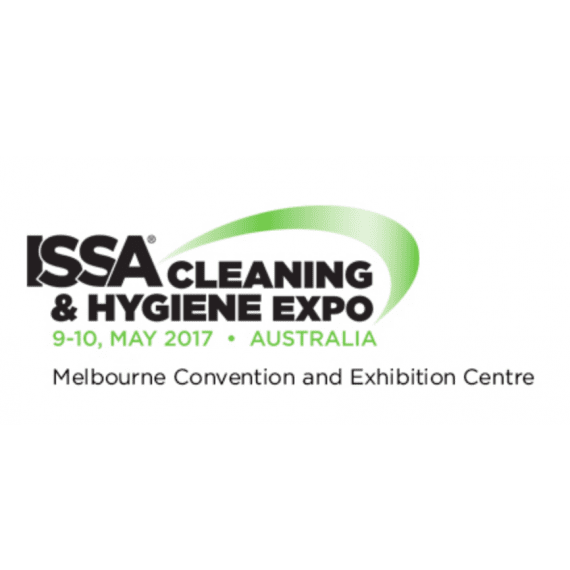 The first ever ISSA Cleaning & Hygiene Expo, Australia will be held on 9th and 10th May 2017 at the Melbourne Convention and Exhibition Centre. The new event is the first initiative following the merger of the National Cleaning Suppliers' Association (NCSA) into ISSA, the worldwide cleaning industry association, and replaces two previously competing shows.
"This is perhaps the most significant marketing initiative in our Australian cleaning industry's recent history," notes Stuart Nicol, ISSA Oceania Council Chairman. "Our industry has been crying out for a number of years for one dedicated event that addresses the needs of our audiences in this highly competitive and challenging environment, and the ISSA Cleaning & Hygiene Expo is the answer to that. The positive industry response to this - from a wide range of stakeholders - has been overwhelming."
"It became clear to ISSA that many Australian cleaning and hygiene industry firms and their customers felt that having two competitive events was financially unsustainable, logistically unworkable, and didn't deliver enough value," said Dianna Steinbach, ISSA Director of Europe, Middle East, Africa and Oceania. "Therefore we chose to pursue a partnership with Interpoint to more quickly deliver what the industry most needed. Now, the industry can plan for one annual event that will rotate between the two major cities of Melbourne and Sydney."
The expo will be complemented with a robust seminar and workshop programme, networking opportunities, and will be colocated with Austech, the Safety First Conference & Expo and National Manufacturing Week.
The ISSA Cleaning and Hygiene Expo education programme will feature expert advice on business management and winning tenders for building service contractors; the important issues surrounding OH&S and the introduction of GHS when cleaning with chemicals; course-specific IICRC restoration training modules taught by a Master Trainer from the Restoration Industry Association (RIA); and the technological advancements in the FM sector with a guest speaker from Facilities Management Association (FMA).
Intermedia
1300 789 845
www.issacleaninghygieneexpo.com