CLEAN ENERGY EVENT LAUNCHES VISITOR REGISTRATION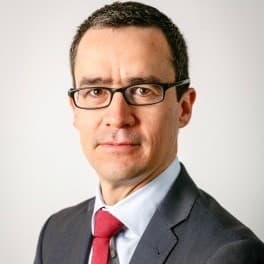 Kane Thornton, Clean Energy Council: "a crucial platform for the industry"
All-Energy Australia, the nation's most comprehensive exhibition and conference for the clean and renewable energy industry, has launched free visitor registration for this year's event, which will be held at the Melbourne Convention & Exhibition Centre on 23rd and 24th October. Last year's event attracted over 8500 local and international industry professionals.
Organised in partnership with the Clean Energy Council, the event is themed Advancing Australia's transition to a clean energy future and will focus on driving the clean energy and renewable sector's continued growth and collaboration to realise the vision of a nation powered by clean energy.
Professionals who are working or investing in the sector will have exclusive access to the latest trends and technologies, from over 200 expert speakers across seven conference streams and 250 exhibiting suppliers of market-leading products and services. This year's programme will focus on areas such utility scale energy generation, residential and commercial energy, solar energy, microgrids, energy and battery storage, smart grids, government initiatives, safety and industry skills, with the conference's comprehensive agenda to be announced in the coming weeks.
Clean Energy Council Chief Executive Kane Thornton says All-Energy Australia is an important event for professionals working in the renewable energy industry to enhance collaboration and learn from leading organisations within the sector.
"All-Energy Australia offers a crucial platform for the industry to build upon recent success and increase collaboration to ensure Australia is able to achieve a future powered by clean energy," he says. "The tremendous success of All-Energy Australia in previous years demonstrates the meaningful connections and foundations that are made at the event through the numerous insightful conference sessions and solutions-focused exhibition."
Visitors will also have the benefit of gaining access to the co-located Energy Efficiency Expo and Waste Expo Australia. The inaugural Energy Efficiency Expo is a new free-to-attend industry event, launched to help organisations solve their energy productivity and affordability challenges. Waste Expo Australia is also a free-to-attend industry event applicable to professionals within the waste management and wastewater treatment industries. Together, the three industry events will combine to form Australia's most comprehensive opportunity to learn about renewable energy, energy efficiency and sustainable solutions.
The Clean Energy Council is the peak body for the clean energy industry in Australia, representing and working with more than 750 leading businesses operating in solar, wind, energy efficiency, hydro, bioenergy, energy storage, geothermal and marine along with more than 6000 solar installers. It is committed to accelerating the transformation of Australia's energy system to one that is smarter and cleaner.
All-Energy Australia 2019
www.all-energy.com.au