CLARK EXPANDS ITS ELECTRIC UTILITY VEHICLE RANGE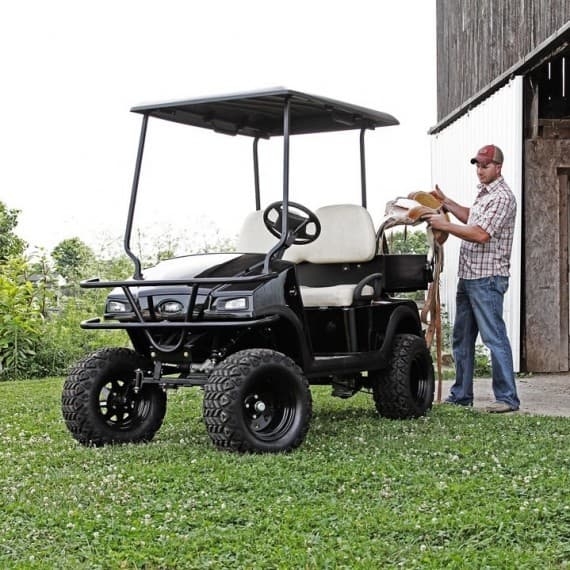 Clark continues to expand its range of electric burden carriers and utility vehicles with the addition of the "Goat" – a new model offering raised suspension for higher clearance and improved performance on non-sealed surfaces.
The Goat is designed to travel where other electric burden carriers, flatbeds and personnel transports can't; it's extra height, rough-terrain tyres and brush guard mean it is as at home on a rural property or gravel road as it is moving staff around a nursery, or guests around a resort.
As with the rest of the Clark Burden Carrier range, the Goat is available in either a 2 or 4 seat configuration, each with a cargo tray.
They are powered by a 100% AC motor for quiet, efficient and dependable operation, with rear disc brakes and leaf spring/gas shock front and rear suspension.
The Goat is proudly assembled alongside the Clark CB (Cargo Box) and FB (Flatbed) range in Lexington, Kentucky US.
The range is designed to cater for any number of applications, moving both people and stock in warehouses or factories, resorts, nurseries, hospitals, airports, events or private properties.
Clark electric burden carriers and utility vehicles are part of the Clark range of materials handling equipment, including gas and diesel forklifts, 3 and 4 wheel electric forklifts, electric reach trucks, and tow tractors.
The complete Clark range is available from Clark Equipment.
Clark International South Pacific Pty Ltd (CISP)
Ph: 02 9477 8444