CLAMPING TECHNOLOGY AVAILABLE FROM SERPENT AND DOVE
21-07-2016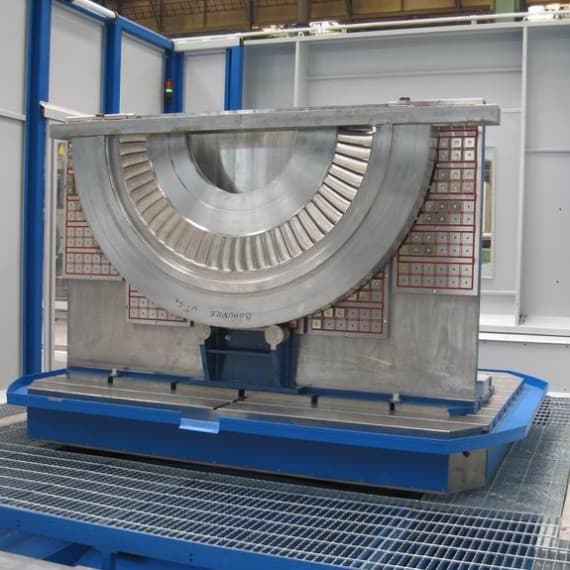 When it comes to the accurate and safe clamping of tools, moulds, plattens, and large or small tools, there is no option that compares to Tecnomagnete's permanent-electromagnetic muscle systems. 
Tecnomagnete's clamping technology can scale from huge jobs (such as the machining of a turbine diaphragm, shown left), to small jobs, such as securing press tools, or locking in dies in injection moulding machines.
The versatility of the electro-magnetic clamping technology saves time and effort without compromising on quality. 
These systems rely on electric power only for momentary activation and de-activation actions, which lock on or disengage the extremely powerful permanent magnetic clamps.
Serpent & Dove distributes a range of Tecnomagnete magnetic clamps and chucks.
Serpent & Dove - Applied Magnetics
Ph: 02 9971 7577