Published 16-04-2019
| Article appears in April 2019 Issue
CIRCULAR ECONOMY THRIVES ON NETWORKING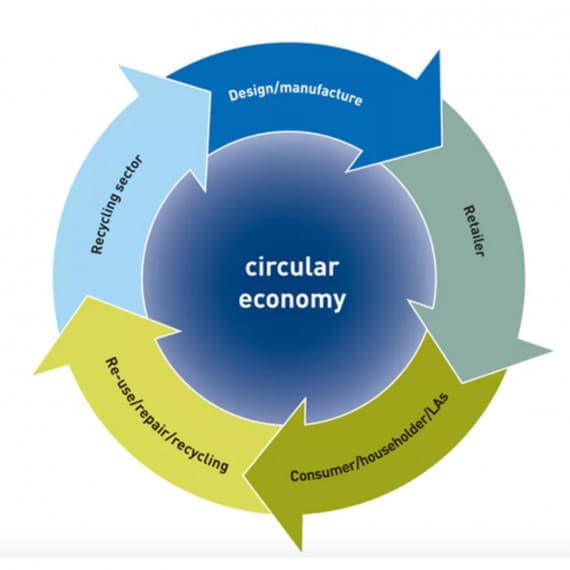 Most of the solutions required to implement a circular economy within NSW and across Australia already exist… they're just locked up in research institutions. This was one of the encouraging messages from a NSW Government funded initiative that got under way at the beginning of April in Sydney.
Hosted by the UNSW Business School and driven by the office of the NSW Chief Scientist & Engineer, the NSW Circular Economy Innovation Network got off to an encouraging start with a stakeholders meeting that drew an impressive turnout from businesses across the state.
Panellists at the meeting described a range of initiatives already under way, all of which proved the ethos that one company's waste is another company's raw materials.
"There's no such thing as waste in nature", said Planet Ark founder and CEO Paul Klymenko, who went on to describe his organisation's latest online project as "the eBay of B2B waste", saying that "Procurement managers need to be able to buy these waste streams the same way they procure virgin materials."
One company that has been particularly proactive in seeking out opportunities is Newcastle-based manufacturer Moly-Cop, which has tapped in to opportunities as diverse as coffee machine pods (using the grounds as fuel and extracting aluminium from the pods), extracting plastics from e-waste streams and extracting steel bracing from car tyres recovered from landfill.
As the company's Market Development Manager Ian Tooze described it to the meeting, "we look for ways to create commerce".
If there was one conclusion from the meeting, it was that collaboration will be the key to establishing a circular economy. And, as Ian Hudson, Manager of the Industry Capability Network, put it: "Collaboration is best between disparate parties."