CIRCUIT BREAKERS ARE MADE TO DEAL WITH LIGHTNING SURGES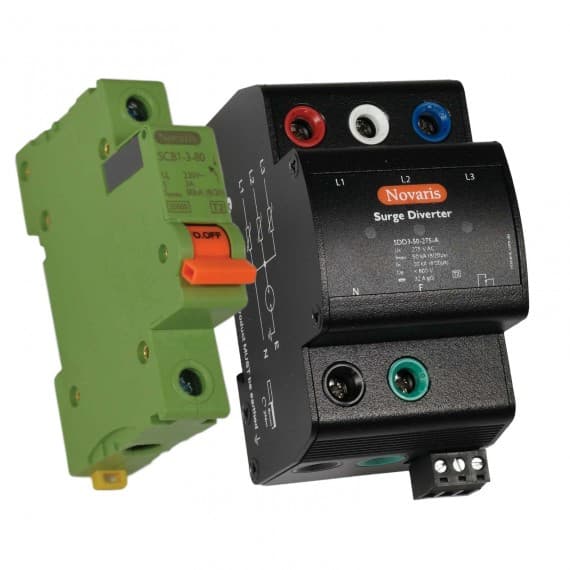 Novaris SCBs from Control Logic withstand high surge currents, allowing the surge diverter to absorb the brunt of lightning strikes to prevent nuisance tripping typical of traditional circuit breakers.
As a result, these surge circuit breakers save significant time inspecting, resetting and replacing fuses, thereby saving costs and providing peace of mind.
Available in 100 and 200kA sizes, the SCB's tripping mechanism is sensitive enough to detect a continuous short circuit fault condition with a guaranteed 40ms reaction time. This ensures that upstream main circuit breakers do not trip on a lightning strike and disrupt productivity.
Also, the use of Novaris SCBs allows downsizing of cable gauge by three sizes compared with traditional circuit breakers and fuses to 6mm2 - the smallest allowed by AS3000. As a result, wiring costs and installation time are reduced.
Control Logic
1800 557 705
www.control-logic.com.au