A CHRISTMAS MESSAGE FROM INDUSTRY UPDATE
18-12-2017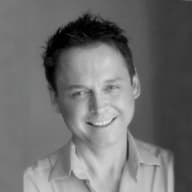 As the year draws to a close, it is worthwhile to reflect on the challenges, the successes and the achievements of 2017.
For Industry Update Media it has certainly been a successful year, with a tsunami of returning advertisers that will ensure that 2018 will be our best year ever.
Industry Update magazine has grown both in size and stature.
The Industry Update website has been made fully mobile responsive, hugely increasing our exposure in the online landscape.
And Industry Update Video now provides a third arm to our media coverage, with our friend and Aussie icon Tim Webster providing his own uniquely professional take on Australian manufacturing industry.
For Australian manufacturing it has been a challenging year, but one that has seen it emerge alive and kicking from the traumas of automotive shutdowns and challenging international conditions. Recording 24 months of growth is no small achievement.
It has been an even more challenging year in Australian politics, but again amidst the petty politicking and infighting it has seen ground-breaking legislation that will make Australia stronger and a fairer place to live and do business. And with two bye-election successes the Turnbull government has an ever-stronger mandate from the people of Australia.
For the world at large, the challenges have been great and many, yet humankind has once again shown its resilience, and we move ahead into 2018 in a relative state of harmony and accord.
No doubt the year ahead will present its own challenges. We can only hope that we all rise to meet them with the same strength of spirit and moral courage as we have in the past 12 months.
So it only remains for me on behalf of everyone at Industry Update to wish all our readers a Merry Christmas and a prosperous 2018 – which will begin with our milestone 100th edition!
For to us a child is born, to us a son is given, and the government will be on his shoulders. And he will be called Wonderful Counsellor, Mighty God, Everlasting Father, Prince of Peace. (Isiah 9:6)