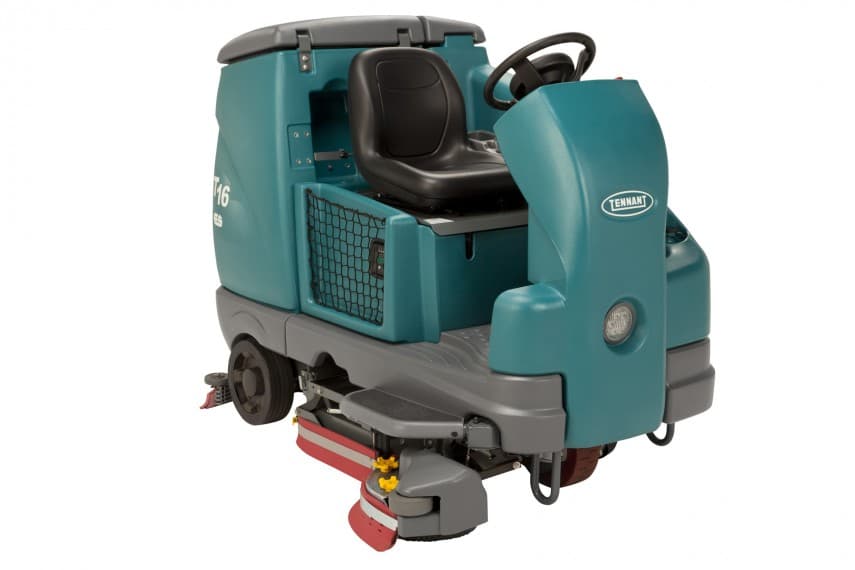 Taking the hard work out of commercial and industrial floor cleaning with the right robotic cleaner.
It's been a hard slog at the work site – whether it be a warehouse DC, or manufacturing site – and the end of the day draws near. But there's one chore left to do before knocking off and it's the worst of all: cleaning.
Don't you wish there were a Jetsons-style 'Rosie the Robot' that could take care of all those tedious tasks?
Well, there is – sort of – and they don't come with any snarky retorts programmed in!
Robotic machines use complex software and are engineered with the end user in mind. While there are many on the market, the standards may differ.
Robots are now playing increasingly important cleaning roles in workplaces, but the humble Roomba just won't cut it.
But how do you go about choosing the right robot supplier and what's the purchasing process?
Tennant Australia is a world-leading manufacturer of indoor and outdoor environmental cleaning solutions. Their product lines include industrial and commercial sweepers, scrubbers, coatings, detergents, carpet-cleaning equipment and vacuums.
Tennant has identified four important categories to be considered for you and your business when deciding on who to purchase your new commercial or industrial robotics floor scrubber.
The Machine
The appearance of these machines vary in size but more importantly the technology inside will vary as well.
Make sure the provider has proven AMR experience at scale. Do you feel confident in the experience of the manufacturer in building and deploying robotics?
Does the machine have appropriate floor cleaning hardware? Does the manufacturer have proven ability that their cleaning equipment will be able to clean consistently and stand up to daily, rigorous use? Consider the usability, durability and performance.
Is the machine simple to operate and is the robotic equipment based on a manually operated cleaning machine? This familiarity will help ensure operators feel at ease operating and training the robot.
The Software
Robots are fun but they need to be safe as well, ensuring the safety of your staff and visitors is the number one priority. The vendor needs to be transparent with you about the software platform and the safety precaution put in place.
Make sure it has an intuitive user interface. You don't need an IT or engineering degree to program a robotic cleaning machine and manage the interface. Make sure that the vendor's platform is easy to use for all technical abilities an ages.
Any AMR software platform should be able to deliver robust performance data and reporting capabilities, such as heat maps, cleaning coverage and machine utilization.
The supplier must have proven cleaning equipment and robotics software experience while providing an integrated approach to your robotics implementation.
The People
Employees will always be a part of a robotic cleaning program, and you don't have to go it alone when you choose the right vendor.
Your robotics partners will be able to provide you with support well after deployment. Reporting, troubleshooting and reviewing your cleaning program should all be included.
Excellent service is proactive and predictive, driven by experience and expertise. Partners that help you customize and optimize your robotic cleaning program to align with your specific business goals.
The Process
Change within the business can be confronting and you may require assistance in helping employees realise the benefits.
Leading vendors have developed processes around deployment and program optimization to set you up for success and measurable ROI.
A successful robotic cleaning program requires more support than simply delivering the machine and setting it up. To ensure a successful program, ongoing support is necessary to make sure your robotic cleaning machines are being used as efficiently as possible long term.
Of course there are additional factors to consider when looking for a robotic cleaning machine partner depending on your particular business needs. There is no one size fits all robotic solution, and these considerations can help you determine which manufacturer best suits your needs.