THE CHOOKTRACKER: REDEFINING FREE RANGE
04-04-2016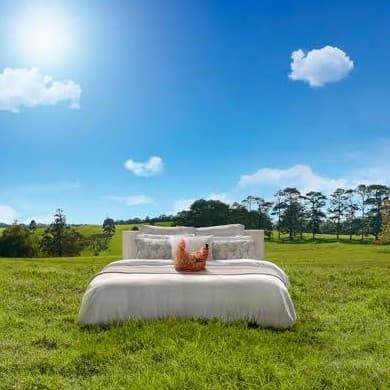 Australian-owned Sunny Queen Farms has redefined what it means to be transparent about farming, installing a webcam on their farm to showcase the free-range conditions.
As part of a move to clarify just how very free their Free Range egg certification is, Sunny Queen Farms have committed to an outdoor hen density of no more than 1500 hens per hectare, or just 15% of the typical density.
This commitment gives each hen more outdoors space than a king-size bed, meaning happier chooks and more ethical eggs.
"There have been a lot of conflicting opinions around different densities and definitions for Free Range. Consumers want more clarity so they know what they are buying," said John O'Hara, Sunny Queen Australia MD.
"When consumers buy Sunny Queen Farms Free Range eggs, they can be confident that hey are buying free range eggs laid by hens that have access to the outdoors for at least 8 hours a day, where they can forage and roam freely with no more than 1500 hens in a hectare."
At any time, you can visit the Sunny Queens Farm's website, and see the chicken webcam for yourself.