CHINESE SUPPLY CHAINS ARE BACK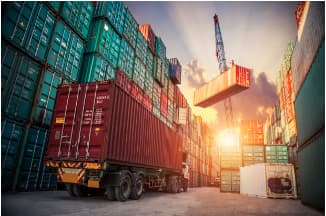 It's easy to get bogged down in the challenges posed by coronavirus. But it's not all doom and gloom. After a mammoth national mobilisation, China has broken the back of coronavirus. Infection numbers have flatlined, and most of the country is back to business as usual. That's terrific news for global health and terrific news for the Australian businesses who rely on Chinese products in their supply chain.
In January and February, Chinese industrial output fell by 13.5% on the previous year, as the Chinese government locked down the Hubei province, restricted travel, and extended new year holidays. But signs are that the country is rapidly bouncing back, with the fall in output hopefully little more than a temporary blip.
 
It should of course be acknowledged that some Australian businesses with Chinese supply chains are doing it tough. But the majority of businesses that Industry Update spoke to gave optimistic assessments about the supply chain situation.
 
Industry Update spoke to Daniel Fisher, Marketing & Project Manager, Applied Machinery – a company which receives considerable inputs from China – who said the outlook from his perspective was positive.
"People are back to work, factories are running in China," said Mr Fisher. "We are not experiencing any significant ongoing disruption." 
"We did observe a break in production from China – most of the industry experienced this," he said.
 
"While there were some delays of up to three weeks – as the country extended its new year holidays to mitigate communal transmission – the supply chains are just about back to normal. We've been receiving containers as normal for weeks now. We can't see that changing.
 
Mr Fisher did note that due to current travel restrictions there is an interruption to bringing in Chinese specialists for specific tasks, though with his team utilising the most modern of video communications, there is practically no interruption for customers.
 
"In fact, our team is currently installation a complex, automated turret punching system with a customer here in Melbourne. Usually we would share the installation load with colleagues from our Chinese OEMS, though on this occasion, we utilised smarter techniques, better planning; and are actually at a stage when we are looking to be finished ahead of time. Perhaps this unfortunate situation has led to us improving some internal processes"
"We amped up service capacity to ensure no break for customers."
 
Mr Fisher said he was optimistic that the government's stimulus is working.
"We are acutely aware some small businesses are struggling. For us early signs are that the government stimulus package is helping (the instant asset write-off threshold increase). We received a spike in enquiries last week shortly after its announcement, and here we are four days later closing deals in the pipeline well ahead of our anticipated timeframe.
 
Mr Fisher said that responsible measures to contain coronavirus were not incompatible with maintaining high business standards and excellent customer service.
"We've implemented social distancing policies in our workplace. We are considering other options such as remote working where appropriate.
"We will do whatever we need to ensure uninterrupted servicing for customers."
With Chinese industry well and truly back in action, there's good reason for Australian manufacturing to stay upbeat.