CHINESE LINKS PROMPT FRONTBENCH LABOR RESIGNATION
08-09-2016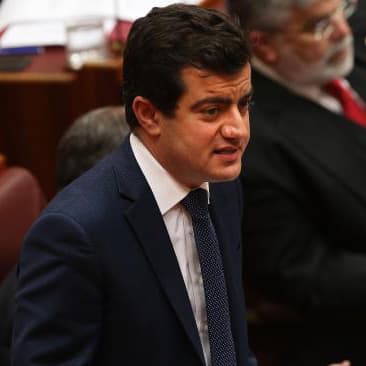 Labor senator Sam Dastyari has resigned from the frontbench after widespread scrutiny and criticism over a $1600 donation he recieved from a Chinese-linked company.
The donation, which he had disclosed in the appropriate manner, was picked up by the news media and members of parliament and quickly labeled as innapropriate.
As criticism mounted, and the press conference given by Mr Dastyari on Tuesday did not address the topic to the satisfaction of many, he offered his own resignation from the frontbench to quell the media storm, claiming he was concerned that the controversy would eclipse more important news on Liberal policies.
"The last thing a Government as bad and divided as this one deserves is a free pass," he said.
"I refuse to be the reason they escape proper scrutiny."
Mr Dastyari, after his resignation, has recieved support from other Labor senators, including Bill Shorten who said that "it's the measure of the man that he can stand up, admit he got it wrong, and accept the consequences."
It is unclear whether his move to the backbench will be long-lived, or whether his actions have assured enough support for his resignation to be merely temporary.