Chinese investment key to ongoing resources boom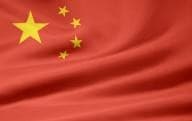 Australia must adopt pragmatic and level headed policies on investment by Chinese state owned companies if it is to reap the full benefit of the current resources boom, according to leading Sydney academic.
Professor Geoffrey Garrett, the Dean of the University of Sydney Business School, has called on policy makers to cast aside emotive concerns about Chinese Communist Party control of our national assets saying that such concerns were often misguided.
Professor Garrett decided to weigh into the debate over the ownership of Australia's asset after Federal Opposition Leader Tony Abbott and the new Chairman of the Foreign Investment Review board, Brian Wilson, suggested that Chinese SOE investment in the resources sector may not be in the national interest.
"The reality, of course, is that Chinese state-owned enterprises (SOEs) are already investing in Australia, often with the approval of FIRB," Professor Garrett said.  
An examination of the current "whisper campaign" against Chinese investment exposed flaws in the conventional argument for uniquely high barriers to Chinese foreign investment, he said.
Professor Garrett believes there are three basic fears driving the anti-China case, none of which is fully justified.
First, he says, there is a widely held view that Chinese SOEs gain an unfair commercial advantage from "money on the cheap" from China's state-run financial system.
But, Professor Garrett argues that many countries manipulate the cost of capital to help their own industries. "This has been particularly prevalent since the GFC," he said.
Second, opposition to Chinese investment cites a lack of reciprocity as a major barrier – while Chinese firms want to invest freely in Australia, there are a legion of restrictions on foreign investors in China.
However, Professor Garrett says that this reciprocity argument "runs directly counter to the core free market principle that countries should open their markets unilaterally, irrespective of what others do, because of the domestic benefits of doing so."
While this may seem strange to non-economists, Professor Garrett notes that this logic was at the heart of the Hawke-Keating reforms championed today by Minister for Trade and Competitiveness Craig Emerson.
"The third reason people put for their opposition to Chinese investment is that China's SOEs, even when traded on global stock markets, are instruments of the economic, foreign and security policy of the Chinese state and are not motivated by normal commercial considerations," Professor Garrett said.
"Resource security is no doubt the driving motivation behind Chinese investment in Australia," he said but added that, "in order to ensure that lots of natural resources head China's way with predictable supply and low prices, Chinese firms will need to act in a commercially responsible manner."
A new University of Sydney-KPMG study showed that almost all of the $50 billion of Chinese investment in Australia in the past five years has been in the two most potentially sensitive sectors, mining and energy.
"No one believes Australia will be able to make the most of the mining boom without lots and lots of foreign investment," Professor Garrett says.