CHINA TEST FLIGHTS ITS LARGEST AIRCRAFT
23-10-2015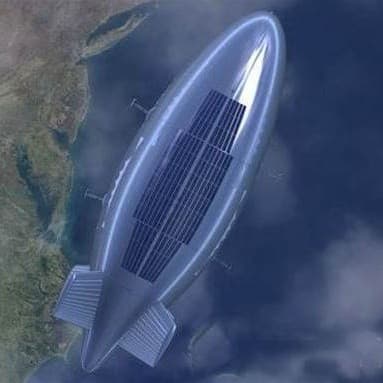 China has released its largest airship for its first maiden flight, The Yuanmeng that means 'dream' launched from Xilinhot in Inner Mongolia in a test flight to ensure all systems were functioning.
The reports claim that the 48-hour flight that the 75 metre long craft took last week saw the craft rise to a near space altitude of 20 km.  The massive craft will inflate to a volume of 18,000 cubic metres and stands at 22 metres high, carrying a load of between 4.5 and 6.3 metric tonnes.
The Yuanmeng uses helium gas to rise and relies on solar power to keep the electronics running while in flight. The craft is said to be able to fly for up to six months at a time, as the array of solar panels that cover the middle section of the topside.
The vessels intended use is still unclear but a report from the People's Daily suggest that it might be utilised for communication purposes, as the craft will be loaded with technology for wideband communication, data relay high-definition observation, and spatial imaging