CHINA TAKES NUCLEAR POWER TO THE SEA
27-04-2016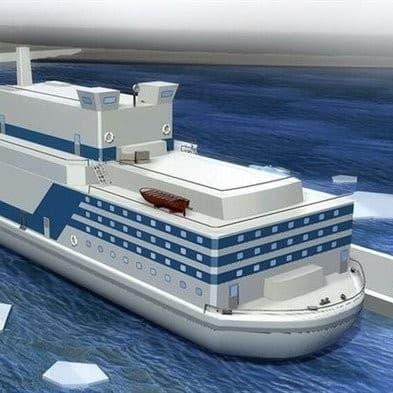 Image: 3D rendering of a potential ship design, People's Daily's Twitter
Looking to power remote locations at sea, China is moving towards building a series of seaborne nuclear power plants: either floating or submersible.
The primary motivation for this appears to be supplying power to the large amount of equipment and infrastructure that China has built on the new manmade island chain in the South China Sea.
Executive Liu Zhengguo of the China Shipbuilding Industry Corporation, was quoted in the state-run Global Times:
"Normally we have to burn oil or coal for power. Given the long distance between the Nansha Islands and the Chinese mainland, and the changing weather and oceanic conditions, transporting fuel could be an issue which is why developing the maritime nuclear power platform is of great significance".
Zhengguo has also said that the platforms would be built with "mature technology", and that the National Nuclear Safety Administration is working on the needed nuclear security regulations, with particular emphasis on the survivability and safety in the face of natural accidents and disasters.
Estimates from eworldship.com has put the number of platforms to be built at 20, but this has not been confirmed by the CSIC.
Construction is set to finish in 2018, and the initial ship will serve as a functional demonstration of the capabilities of the platform.  With a strong demand in the region for reliable power, it seems likely the project will likely go ahead, despite safety concerns elaborated upon by the NYT.
There is no word as of yet whether the government will allow the public to vote on a name for the vessels, or what the Chinese equivalent of Boaty McBoatface might be.