CHINA MANUFACTURING STILL SLUGGISH
28-01-2015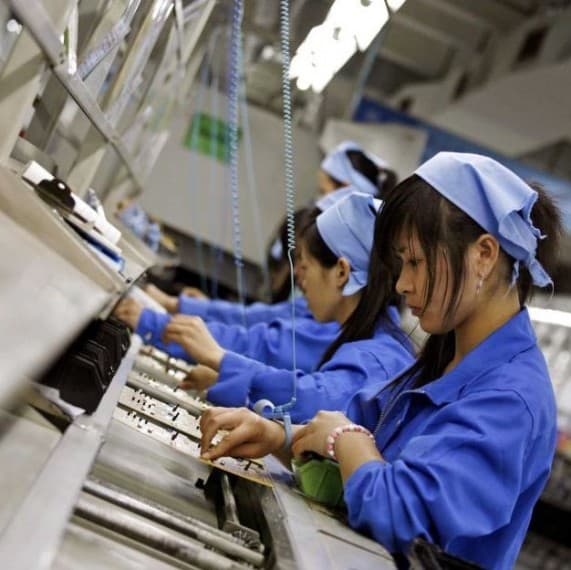 China's manufacturing sector has strengthened slightly at the start of the year, but still remains weak overall.
A preliminary reading of the HSBC China Manufacturing Purchasing Managers Index rose to 49.8 in January from a final reading of 49.6 in December. A reading above 50 indicates expansion, while a reading below 50 indicates contraction.
News of the contraction comes just days after Chinese authorities said growth in the world's second largest economy had slowed to its weakest in 24 years.
China's economy expanded 7.4% in 2014 from a year ago, missing its official growth target of 7.5% for the first time in 15 years.
Overall growth has been hampered by problems in manufacturing.
"(The) data suggest that the manufacturing slowdown is still ongoing amid weak domestic demand," HSBC economist Hongbin Qu said in a statement accompanying the figures.
China's export sector has held up relatively well in recent months, partly thanks to a stronger US economy.
Exports rose 6 per cent last year and new export orders continued to rise in January, according to the PMI, though more slowly than the month before. The weakness can instead be pinned on feeble sales within China.
Employment in the manufacturing sector also fell at a faster rate in January, the PMI showed, which is potentially a worry for China's government. Chinese leaders have said they are comfortable with slowing growth as long as job creation continues apace. If that changes, they may move more aggressively to stimulate the economy. "Employment is a lagging indicator, and the manufacturing sector has been in a soft state for quite a while," said Macquarie economist Larry Hu. "In 2015, China's labour market will have more problems."
Prices for both raw materials and finished products fell faster in January than the month before, the PMI said, part of a pattern of deflation that has become entrenched in China's industrial sector over the past three years.