CHINA MANUFACTURING SLOWS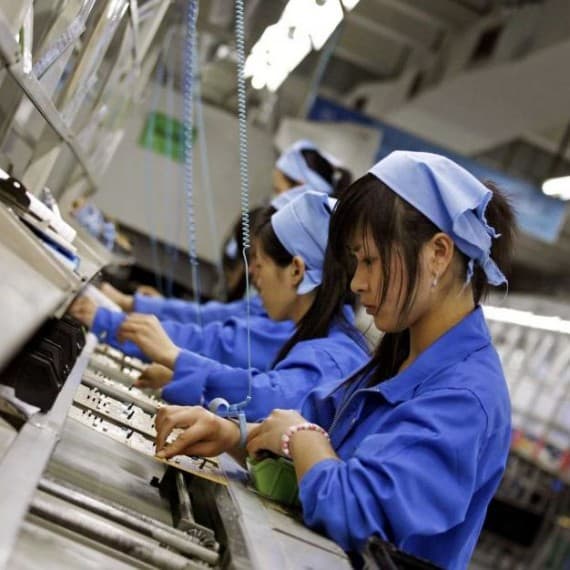 China's manufacturing activity in December contracted to its lowest level in seven months, according to latest industry data.
The HSBC's purchasing managers' index (PMI) finished the year on 49.6 –  the first contraction since May (49.4). Readings above 50 indicate growth, while anything below points to shrinkage.
The index, compiled by information services provider Markit, tracks activity in China's factories and workshops and is a key indicator of the health of the Asian economic giant, a key driver of global growth.
Qu Hongbin, HSBC's economist in Hong Kong, said in the statement the data confirmed the further slowdown in the manufacturing sector towards year end.
The slowdown was mainly driven by sluggish domestic demand as new orders contracted for the first time since April 2014, he said.
In contrast, new exports rose for the eighth month in a row and at a slightly quicker rate than in November, according to the statement, signalling buoyant foreign demand as US growth recovers.
China's economy faces multiple challenges including falling property prices, high debt levels, and what some economists see a looming threat of deflation.
It expanded 7.3 per cent in the third quarter, the government said in October, lower than the 7.5 per cent of the previous three months and the slowest since 2009 at the height of the global financial crisis.
Despite the decline, most economists are optimistic about manufacturing's prospects in 2015.