CHINA MANUFACTURING REMAINS SLUGGISH
05-03-2015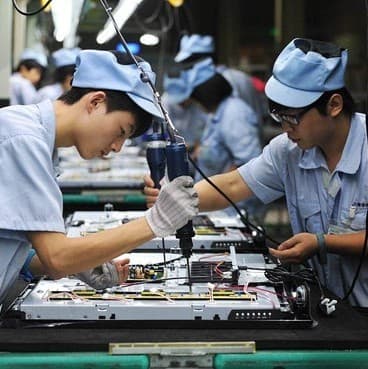 China's manufacturing activity contracted for the second straight month in February, amid China's economy slowdown, according to latest official data.
The official Purchasing Managers' Index (PMI) released by the National Bureau of Statistics (NBS) came in at 49.9 last month, up a fraction from 49.8 in January, but remaining in contraction.
The index, which tracks activity in factories and workshops, is considered a key indicator of the health of China's economy, a major driver of global growth.
A PMI reading above 50 indicates an expansion in factory output while a reading below that indicates contraction.
January's figure had been the first contraction for 27 months and highlighted weakness in the key sector as China's economic growth slows.
ANZ economists Liu Li-Gang and Zhou Hao said in a statement the latest manufacturing PMI figure reinforces that headwinds remain in the Chinese economy.
However, figures for January and February are often volatile, given that China's Lunar New Year holiday falls at different times each year, reducing output and skewing comparisons.
China's economy, the world's second largest, grew 7.4 percent last year, its slowest expansion in nearly a quarter century.
Its central bank recently cut interest rates for the second time in three months, adding to signs that the economic slowdown might be deepening too sharply.