CHINA MANUFACTURING HITS 11-MONTH LOW
28-03-2015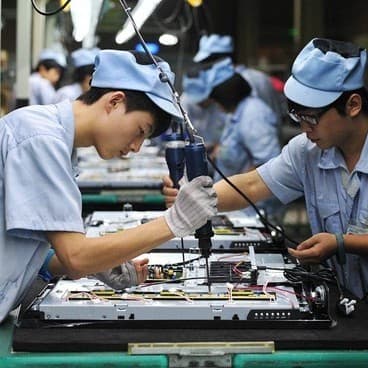 China's manufacturing activity contracted in March at its fastest rate in almost a year, according to industry data.
The HSBC/Markit Flash China Manufacturing Purchasing Managers' Index (PMI) fell to 49.2, below the 50-point level, which indicates growth in the sector.
The market consensus had been for marginal growth of 50.6 and only a slight decline on the reading of 50.7 last month.
This suggests worsening conditions in the world's second-largest economy.
The index, compiled by information services provider Markit, tracks activity in China's factories and workshops and is regarded as a barometer of the health of the Asian economic giant.
The sluggish reading "signalled a slight deterioration in the health of China's manufacturing sector in March", Markit economist Annabel Fiddes said in the statement.
"A renewed fall in total new business contributed to a weaker expansion of output, while companies continued to trim their workforce numbers," she said, adding that "relatively muted client demand" had led producers to cut prices.
"The figure is much lower than expected, mainly reflecting weak domestic demand," Nomura Securities economist Wendy Chen told the Wall Street Journal. "That points to weaker economic growth in the first quarter," she said, adding that Nomura is sticking with its forecast of 6.9 per cent year-over-year first-quarter growth, compared with 7.3 per cent growth in the fourth quarter.
The economy expanded 7.4 per cent last year — the slowest pace in nearly a quarter of a century — and official data earlier this month showed production, consumption and investment growth had all fallen to multi-year lows.
The government has reduced its annual growth target for this year to "approximately seven per cent", the lowest since a similar goal in 2004.