China manufacturing growth stalls
28-11-2013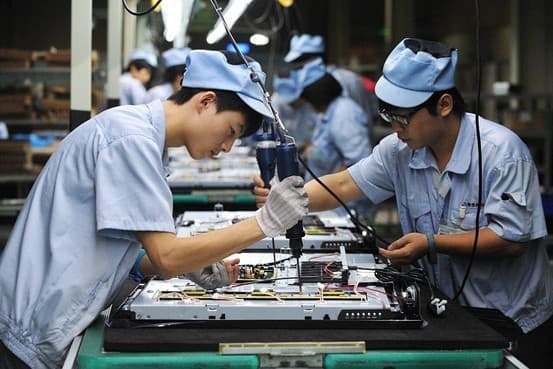 Manufacturing activity in China has fallen to a two-month low, due mainly to a decline in new export orders.
China's manufacturing Purchasing Managers' Index decreased to 50.4 in November from the seven-month high of 50.9 in October, according to HSBC.
A figure greater than 50 reflects expansion, while a figure less than 50 reflects contraction.
Overall new orders continued to increase in November but at a slower pace, while new export orders decreased after a rise in October, showing weaker overseas demand, HSBC reported.
The PMI sub-index that measures the factories' restocking activities also slowed, suggesting less willingness by plant owners to boost production.
On a positive note, the output sub-index increased further to 51.3 in November from 51.1 in October, the highest level since April.
Qu Hongbin, chief economist in China at HSBC, said that although the manufacturing sector's growth momentum sagged moderately, it was still the second-highest PMI reading in seven months.
"China's growth momentum softened a little in November, as the HSBC Flash China Manufacturing PMI moderated due to the weak new export orders and slowing pace of restocking activities, he said.
"The muted inflationary pressures should enable Beijing to keep policy relatively accommodative to support growth." 
The result comes as the Chinese government has announced that it is prepared to accept a slower growth rate as it attempts to move the economy away from investment and export towards consumption.
China's top leadership recently unveiled economic and social reforms that are expected to drive economic growth.