China manufacturing activity still sluggish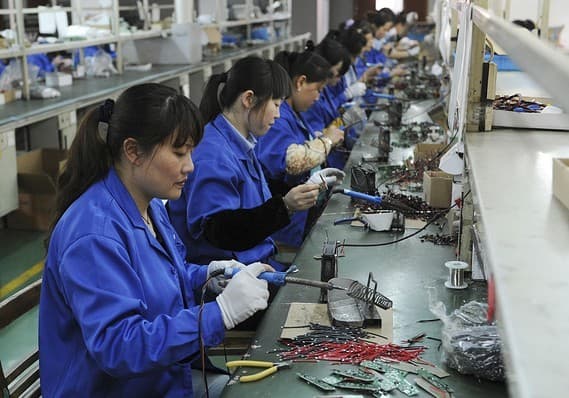 China's manufacturing activity has picked up in April over the previous month, but remains in negative territory.
The preliminary HSBC Purchasing Managers Index (PMI) was 48.3 in April, rising from March's final figure of 48 – still below the 50 line separating expansion from contraction.
This follows a decline in new orders and decline in factory output.
The report followed data last week showing China's expansion moderated to the slowest pace in six quarters.
"We do not believe that this uptick in the HSBC PMI signals any sort of turning point for the economy and continue to believe that growth momentum is on a downtrend," Zhang Zhiwei, chief China economist at Nomura Holdings Inc. in Hong Kong, said.
China is trying to balance supporting growth with curbing shadow banking, eliminating overcapacity and reducing pollution.
The economy is forecast to expand 7.4 percent this year, according to a Bloomberg survey of analysts last month, which would be the slowest pace since 1990. Growth was 7.7 percent in 2012 and 2013.
The manufacturing report, known as the Flash PMI, is typically based on 85 percent to 90 percent of responses to surveys sent to purchasing managers at more than 420 companies. The final reading will be released on May 5.
Signs in the PMI of a contraction don't indicate that manufacturing is shrinking on an annual basis. Factory output rose 8.8 percent in March from a year earlier.