CHINA MANUFACTURING ACTIVITY CONTINUES ITS SLIDE
16-01-2016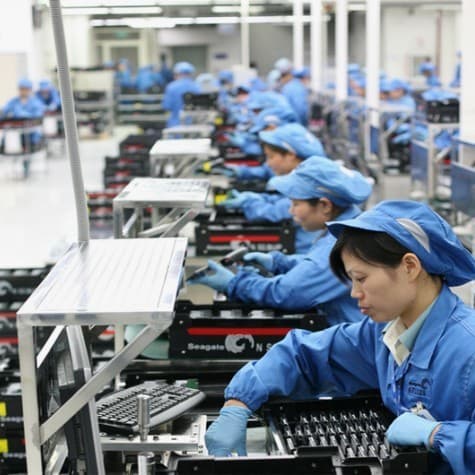 China's first official economic report of 2016 suggested manufacturing weakened for a fifth straight month in December, the longest such streak since 2009.
China factories are continuing to battle overcapacity and weak demand.
According to China's National Bureau of Statistics, the purchasing managers index edged up to 49.7 last month from a three-year low of 49.6 in November.
The non-manufacturing PMI, meanwhile, rose to 54.4, the highest since August 2014. (Numbers below 50 indicate contraction).
Caixin Media, which compiles a monthly index with research firm Markit Economics, said operating conditions at Chinese factories continued to deteriorate last month, as evidenced by declines in sub-indexes tracking production, new orders and new export orders.
Faced with these tougher conditions, manufacturers cut back more on staff and bought fewer components, reflecting reduced appetite for their products, it added.
The decline in last month's index showed "the economy is facing a greater risk of weakening", said He Fan, chief economist at Caixin Insight Group.
With investment and industrial output weakening, Beijing is placing its hopes on consumption, one of the economy's few bright spots. Retail spending rose 11.2 per cent in November, up from 11 per cent in October.
But consumption would not be enough to counter the downdraft of weakening exports, manufacturing and real estate investment, said Mizuho Securities Asia economist Jianguang Shen. "I don't think we can call this a soft recovery yet — just that growth is decelerating at a slower pace," he said. "The problem is on transmission. Money is not flowing into the real economy."
"China is still trying to balance supply and demand," Commerzbank economist Zhou Hao, told the Wall Street Journal.
"This is part of an ongoing and painful deleveraging process."