CHINA LAUNCHES UNHACKABLE QUANTUM SATELITE
18-08-2016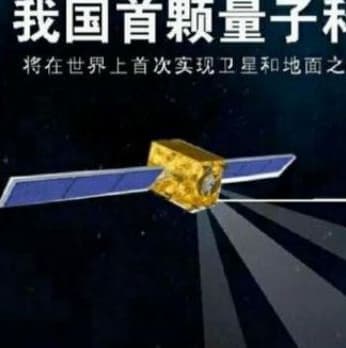 China has done its part to push ahead the communications espionage arms race, launching what it claims to be a 'hack proof' quantum satellite.
Nicknamed 'Micius' after an ancient Chinese philosopher, the 600-kilogram satellite was fired from a Long March-2D rocket from the Gobi Desert, early Tuesday morning.
The science behind the quantum communication is vague, but the hack-proof capability of the satelite appears to rest on the principle of quantum entanglement. In theory, eavesdroppers cannot measure the data being transmitted without altering the transfer, and thus being detected.
Quantum technology has been a large focus of China's in the last decade, as they spend billions of dollars in attempts to overtake the rest of the world in security and aerospace technologies.
China's lead physicist on the program, Pan Jianwei, has previously made statements about information security, mentioning that the "Edward Snowden case has told us that the information in the transmission networks are exposed to risks of being monitored and attacked by hackers."
This latest launch will enable further tests to be conducted in a real-world environment, and across greater distances than before.
There has been no comprehensive information released about the funding that has gone towards quantum research in China.