THE CHEQUE'S IN THE POST
10-02-2017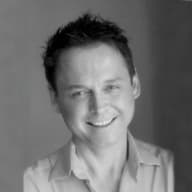 There aren't many public sector operations outside the Royal Australian Mint that are literally a licence to print money. But it seems that Australia Post is just such an organisation – for its senior executives.
Over the years, the publishing industry has had a reputation for making spectacular profits. The media barons of the 20th century bear this out. But where are they now? The publishing landscape has changed radically.
However, those of us that do still publish magazines and newspapers have been massively frustrated by the declining performance and hugely increasing costs of our distribution network – operated on a Commonwealth-sponsored monopoly basis by Australia Post.
We do appreciate that the economics of running a postal service are complex. And there is not a single service worldwide that seems to be able to turn a profit from a basic mail service. But in under-resourcing its mail service through reductions in personnel while simultaneously increasing prices by a massive 35% during the last six months, Australia Post is not endearing itself to the publishing business.
The fact that its financially under-performing postal service is more than compensated for by its massively profitable parcel service speaks more of its privileged position as the "national carrier". Frankly, with the continued growth of online shopping, if you can't make money out of a parcel service with an inbuilt competitive advantage then you don't deserve a salary, let alone a seven-figure bonus.
So how palatable is it that this under-performing public sector organisation is making the fortunes of its MD and other senior executives?
Not only did the MD receive $5.6 million, another five executives received between $1.3 million and $1.8 million a year and one claimed a $380,000 retirement benefit. All this while laying off posties and gouging an extra 35% from anyone wanting to send a letter – or mail a few thousand magazines.
The mail is a public service. It is a keystone of national infrastructure.
It is not a licence to print money for executives.