CHECK OUT THE NEW AND IMPROVED WWW.INDUSTRYUPDATE.COM.AU
07-05-2018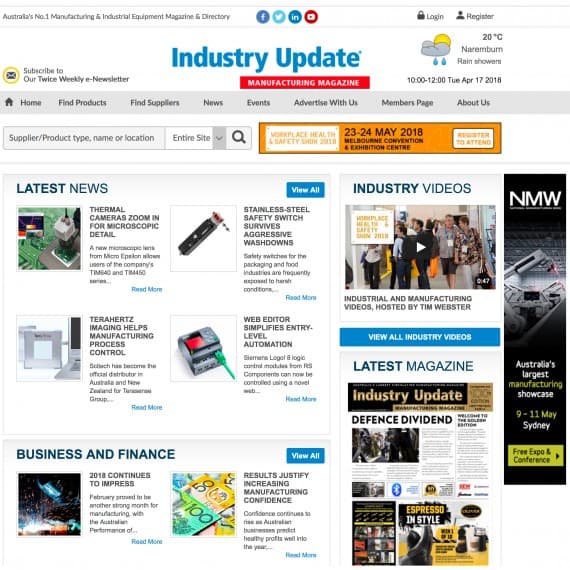 Standing still is never an option in the media, and that is why we've given the Industry Update website a fresh new look with pages that are easier to navigate as well as being easy on the eye.
According to Publisher Scott Filby: "Like any website, ours has grown organically over the years, gaining new features and functionality. So it's important to periodically step back, take a broader look and ask some really important questions about usability and clarity."
Features that were important ten years ago may not be as important now. And important information that was easy to access back in the day may well have been pushed to the side or become hidden behind a myriad of new material.
"So, while we were changing our colour scheme, we took the opportunity to move the really important material to the fore and also to make our navigation much clearer. It may only be from a subtle change of colour, but now you really do know which buttons you are pressing," says Filby.
So do please check it out – and let us know what you think. And don't be afraid to take a fresh look at your own web presence at the same time.
A fresh look can make all the difference.