IS THIS THE CHEAPEST 3D METAL PRINTER ON THE MARKET?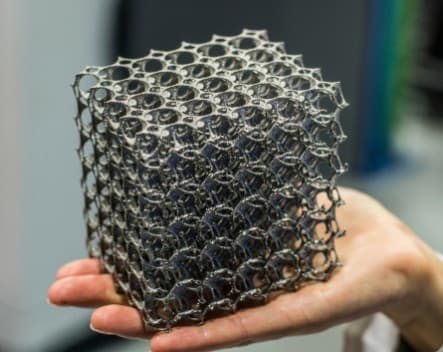 A Perth startup is raising funds for what it says is the cheapest 3D metal printer in the world.
Aurora Labs is making its S1 3D printer available for $4999. Currently such printers are priced between $500,000 and $3 million. In July, a company called MatterFab revealed a "affordable" 3D Metal Printer that is expected to be priced around $100,000 and is set to be released early next year.
Aurora Labs has already raised almost $19,000 of its $100,000 target, just one day into its Kickstarter campaign, reports StartUp Smart.
Aurora Labs founder David Budge says making metal 3D printing truly affordable places the world on the cusp of a manufacturing revolution.
"The list of what we can make is literally endless, from car parts to tools to rocket motors," he says.
"We can see a time when most homes and every manufacturer have one of these. It's not too different than when you compare it to the first photocopiers, which were enormously expensive. So expensive they were licensed instead of being sold."
3D metal printing works by feeding metal powder into a high energy beam, which heats the powder to around 1600 degrees Celsius where it melts. It lays down the molten metal layer by layer to produce a product. Budge says the S1 produces aerospace quality parts to the same standard as high-end casting.
While Budge believes metal printers like the S1 will be commonly owned by the general public in the future, everyday consumers are not the S1's initial target market.
"We see people at the cutting edge of research, universities and tech companies," he says.
3D printing has long been an interest for Budge, who works in advanced industrial manufacturing. In the early 1990s he built what he calls "a home printer", a device he says was similar to the one used by a US man to 3D print a castle.
"I see 3D printing, particularly with metal and other materials expanding massively in the next five to 10 years," Budge says.
"I see it resulting in the decentralisation of production for a lot of products."