Charlie's Fine Food: subverting the perceptions of manufacturing jobs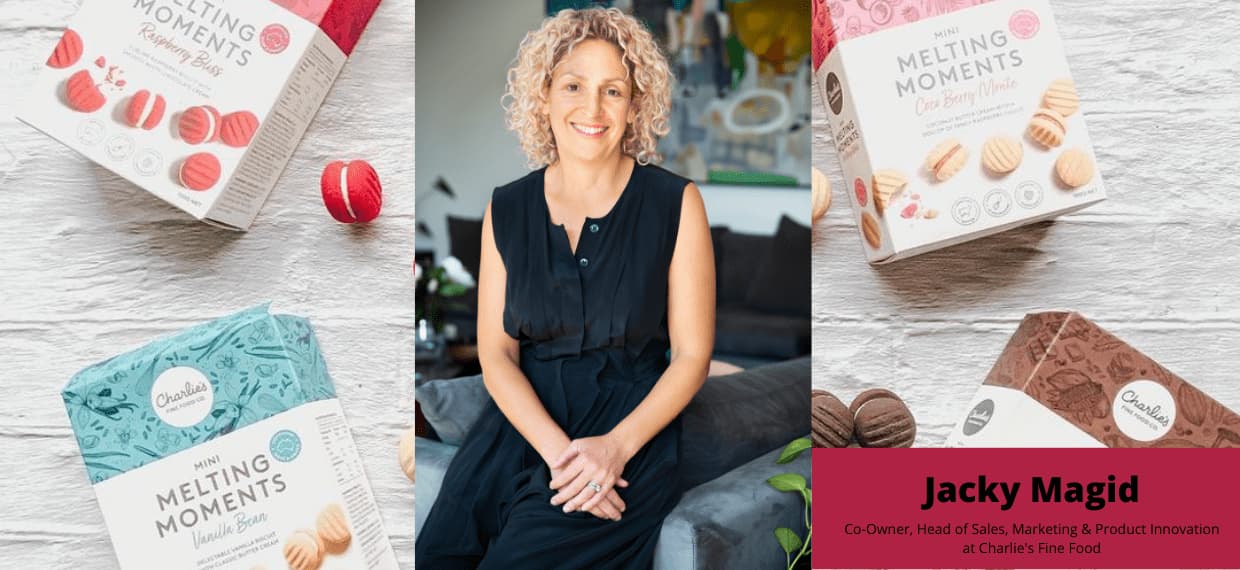 Women do not feel comfortable entering male-dominated workplaces. Moreover, there is a perception that a job in manufacturing is a monotonous assembly-line task or work that is done in a dirty and dangerous environment, preconceptions that bear little resemblance to the modern, innovative and technologically advanced manufacturing operations.
Industry Update sat down with Jacky Magid, Co-Owner, Head of Sales, Marketing & Product Innovation at Charlie's Fine Food Co to discuss how the company is shifting outdated perceptions of manufacturing.
Industry Update: Could you explain how your business differs from traditional manufacturing workplaces?
Jacky Magid: At Charlie's, our work conditions vary vastly from those described above. Charlie's operates out of a modern custom built facility that is SQF certified (a GSFI food safety standard). We pride ourselves on our safe manufacturing processes and we offer training opportunities to staff at all levels of the business.
The company promotes collaboration where we actively listen to our staff, encouraging them to share their ideas and thoughts around improvements to systems and processes. Some of our greatest manufacturing initiatives have come from women on the factory floor via our suggestion box.
Having said that, our female employees are not only confined to the factory floor. We are proud to say that women are employed in all levels of the business from the factory floor to admin, management and leadership. Importantly, we are very flat structured and actively resist operating a hierarchical model.
At Charlie's, we have an inclusive approach to business that we feel breeds collaboration and penetrates the traditional male dominated nature of manufacturing.
IU: In general terms, around 30 percent of women are employed in industry. According to the World Economic Forum, 33 percent is the share of women at junior level staff, 24 percent at mid-level staff, 15 percent at senior level staff, 9 percent as CEOs across all industries.
What is the percentage of women that you employ at Charlie's Fine Food and do you have a hiring policy that is advantageous to women?
JM: In all honesty, we haven't needed to establish a hiring policy that promotes the employment of women. We are a workplace that offers flexible working practices where possible, and we tend to attract great women as a result.
As mentioned previously, we have women at every level of our business. Well over 50% of our employees identify as female.
At Charlie's, we hire staff on a meritocracy, and we have women working in traditionally 'male roles' and men working in traditionally 'female roles'.
IU: There is a perception of gender roles that makes women feel industry "is not for them" and role models at leadership and on the shop floor are lacking. How is this addressed at Charlie's Fine Food?
JM: We are not short of role models at Charlie's. Many of our team leaders, both in the factory and the office, identify as female.
When I began in the sector 15 years ago, having previously worked as a lawyer in construction litigation, I was taken aback by how male-dominated the food service industry was – particularly in sales.
This realisation strengthened my commitment to bringing more women into the industry and promoting a flexible working environment that accommodates for those with young families, caring for elders or studying.
Charlie's offers a range of flexible working conditions along with continued training and opportunity for personal and professional growth. This, combined with a commitment to operate a great business, attracts great staff generally but particularly women.
IU: Are there specific professional development opportunities that you encourage your team to undertake to improve their skills in the industry?
JM: Absolutely. At Charlie's, we offer a range of professional development and training courses across all levels of the business. These include deeper training in mechanisation, lean manufacturing, food safety, OH&SC, innovation, digital, leadership and business management.
Currently, we have at least one staff enrolled in offsite leadership and management training. We are also committed to promoting staff from within, supporting this with additional training if required.
IU: Could you describe your experience within the Australian workplace detailing the highlights and challenges?
JM: Like with all family-owned and run businesses – SMEs – there have been some great highs and some low lows.
Ken and I came from corporate backgrounds. We were able to bring corporate thinking and business practices to Charlie's, while leaving some of the more outdated and biased tendencies at the door.
We are proud to have grown an inclusive and flexible working environment for people who identify as both male and female. From the get-go, Charlie's has cared for its staff. This became especially prevalent through COVID and now with uncertainties created by supply chain issues and the dramatic increase in ingredient and input costs.
When other businesses were struggling to implement policies around vaccination, Charlie's empowered their staff with education brining in a local doctor to talk through the available vaccinations and answer any questions. The result was incredible, with staff feeling enabled to make decisions on their and the company's interests.
Another highlight for me came through COVID, where the business pivoted from prominently B2B food service business to B2C business selling to major retailers and growing a consumer brand. Not only has this changed the way Charlie's does business but it has provided the staff – at all levels – with continued and new ways of working.