Published 10-09-2020
| Article appears in August 2020 Issue
Charging and diagnosis easier with Durst products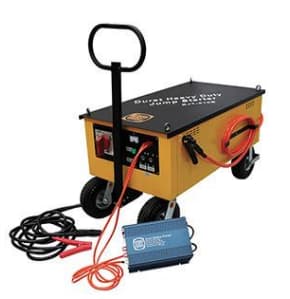 Durst Industries (Aust) Pty Ltd are the leading Australian manufacturer of Automotive Electrical Charging and Diagnostic equipment.
As the Australian automotive industry modernizes so does the range of Durst products. Used for transport, mining, education, logistics and even by the military.
Fuel driven engines are now transforming into hybrid and electric powered vehicles. Durst provides for all electrical systems with its range of products for all terrains and types of uses.
As technology advances industry and consumers' access to electric vehicles expand and affordability is within reach for many.
In fact users don't need to look very far for real life examples with electric vehicles now in operation with Local governments and State Transits in Sydney.
We are now living at a time which has moved far beyond the basic wipers, lighting and engine starts as part of a vehicle's electrical systems.
Modern vehicles now have many elements mostly computer controlled; with an ever increasing list of driver / comfort aids which all operate electrically.
So that Durst makes sure to provide for a vehicle's reliable electrical system is paramount at all times.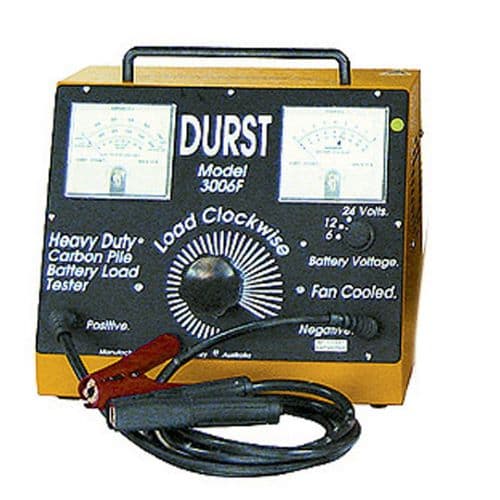 For example many new vehicles are fitted with lithium batteries and the cost of replacement is considerable.
The soon to be released Durst Logging Battery Charger allows the vehicle VIN and battery charging data to be logged.
This then provides a service record that will remain with the vehicle until it is sold.
Both dealer and consumer benefit knowing the history of the vehicle from the time it rolls off the production line to the time it rolls into the garage, reducing warranty claims and improving customer satisfaction.
Durst is in touch with the trend where battery chemistries will continue to evolve along with varied applications.
The solar industry and use of 'battery walls' is growing rapidly which reinforces the importance of correct battery maintenance and testing.
Durst Industries provides a comprehensive range of battery load testers, battery load banks and battery charging equipment to suit most battery chemistries across most applications.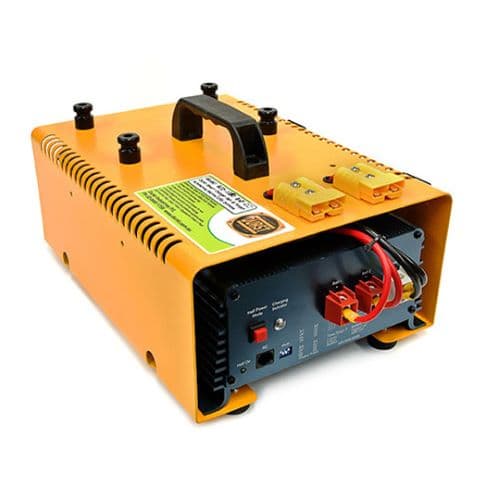 For example Durst's Super Duty Carbon Pile Battery Load Tester are able to test battery outputs up to 12kW.
Users can check battery loads prior to applications assured of its efficiency as power source.
Meanwhile, the Durst load bank provides a constant load across batteries for controlled discharge. Large battery storage systems require cycle testing to ensure the batteries perform within specifications.
The Durst Load Banks are fan cooled and available in a variety of capacities, in 24, 48 and 72 volt with a load capacity of up to 240 amps.
Applications are equally as versatile, either with UPS (uninterrupted power supplies), GPU (ground power units) and battery systems used in the renewables industries.
Durst products are designed and manufactured in Australia to meet the needs of local and international markets.
Durst can also custom build to most requirements depending on the application and looks forward to finding new collaborative business opportunities.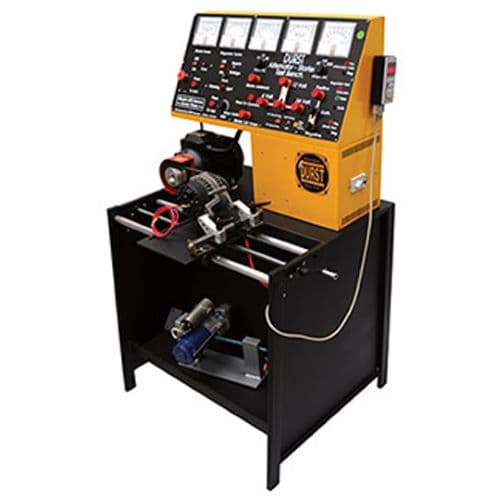 The range of Durst products line up include:
Heavy duty Jump Starters
Smart battery chargers
Industrial battery chargers
Carbon Pile battery tester
Smart Personal Jump Starter
Automotive Test Benches
Test and measurement equipment
Bio-remediating parts washer
Renewal energy solutions
And there are more. Durst Industries Pty Ltd is an Australian Manufacturer operating since 1918.
Call Durst on 02 9660 1755 or view the range at www.durst.com.au