THE CHANGING FACE OF INSURANCE CLAIMS IN MANUFACTURING
14-03-2017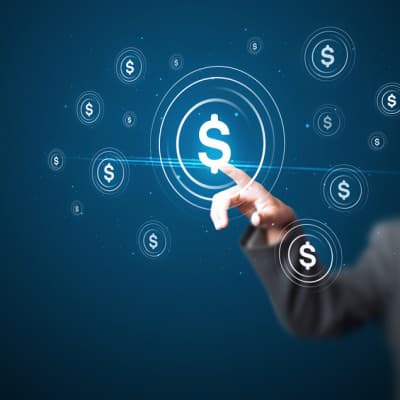 Dale Mackney from Bluewell Insurance Brokers explains the cover you need to explore in a changing legal environment.
It used to be, back in the day, that when it came time to buy manufacturing insurance, all you would do is get public liability insurance and contents insurance to cover your business add in a few tools, and car insurance for your ute, and that would be that. You'd pay the premium and not think about it for another year.
But, as the business environment gets increasingly more litigious, small to medium sized manufacturers are finding themselves forced to consider insurance that didn't even exist 10 years ago.
So what do you need to consider now? Do you know the risks you face every day? Have you kept up with your legal obligations?
Management liability
By far, management liability has become the must have insurance cover for any business. Generally, when you start putting a few staff on, it becomes even more essential. "Management liability" is a package of smaller insurances in one designed to cover business owners and managers for the risks and liabilities with the highest payouts. It is so essential nowadays, that one in ten businesses makes a claim under its management liability cover annually, and the average claim is more than $25,000.
It varies from policy to policy but you should be expecting cover to include things like:
• Occupational health and safety defence costs. If a significant injury takes place on site or in the factory, you know an OH&S investigation is coming next. If you are found to be in breach of an OH&S regulation, you may face a hefty fine. Management liability should cover the cost of the defending yourself during the investigation and cover the cost of any fines imposed.
• Unfair dismissal - employment practices liability. As the rights, expectations and entitlements of employees increases in our society, it seems that protection for employers is eroding. This shift, combined with reports of generous payouts to employees, has increased the chances of you being dragged into court for unfair dismissal. Defending yourself, even where you believe you have acted in a fair and ethical manner, is expensive, making management liability cover essential to assist in legal costs and any payouts you may be liable for.
• Paying government fines – statutory liability. As the government increasingly chooses to hand out fines as a means of punishment for breaches of laws such as OH&S, EPA etc, the management liability policy responds to these fines so you don't have to pay them out of your own pocket.
Cyber liability
You go to your email, open your electricity bill, click on the link and writing comes across the screen saying that all of your files are locked and you have to pay a ransom to retrieve them. This is known as a ransomware attack, and you will no longer be able to access your client files or emails, and your CAD drawings have all been locked down.
Without access to your files and faced with starting from scratch, how long will it take your business to start running at 100% again?
Cyber liability insurance can cover you for the loss in income your business experiences when it is attacked by ransomware with its business interruption cover, much like the business interruption cover most businesses have when a fire hits. This policy section also extends to cover you for the cost of getting your systems back up to 100%, as well as covering legal costs you may incur from breaching laws such as the Privacy Act, resulting from leaked client information.
Protect yourself from claims that might stop your business in its tracks. As the market, society and law changes, make sure that you are aware of the ever-changing risks that you are exposed to, and don't delay in talking to your insurance broker about getting the right covers in place.
Still not convinced? Think of it this way: protect your income, protect your livelihood, protect your hard work.
Bluewell Insurance Brokers
1300 669 664
www.bluewell.com.au